Reading Time:
7
minutes
As a site, But Why Tho? has taken Bong  Joon-ho's words, "Once you overcome the one-inch tall barrier of subtitles, you will be introduced to so many more amazing films," to heart. Throughout the year, we cover films and TV from across country and languages, championing cinema outside the narrow view of Hollywood. We've pulled together a list of our Top International (foreign-language) movies of 2022. From romantic thrillers to timely discussions on politics and autonomy and even a super-powered group of children, we've looked across genres to pull together a top international movies list for 2022 that has a little something for everyone.
To make this Top 15, international movies had to be released to United States audiences in the calendar year of 2022 in either theater or streaming, with no limit on how long the film ran in theaters. Here are our top international films of 2022 and where to watch them.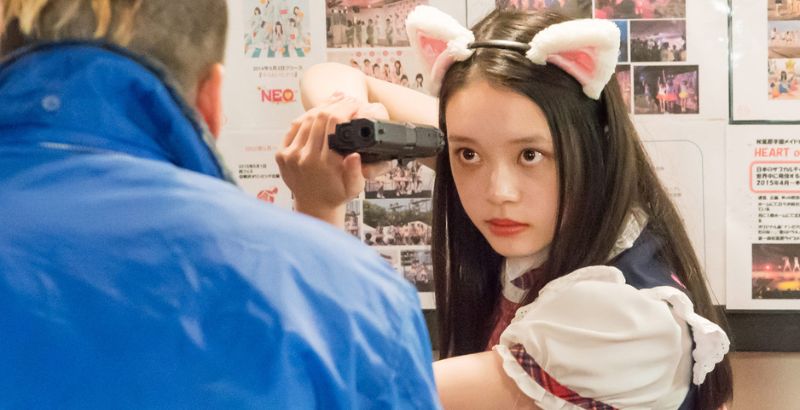 Director: Yugo Sakamoto
Writer: Yugo Sakamoto
Stars: Mone Akitani, Yukina Fukushima, Masayuki Inô, Saori Izawa
Where to Watch: Hi-Yah via Prime Video
"Clocking at just 95 minutes, Baby Assassins is an entertaining film that, despite its mixed bag of jokes, delivers excellent action, an amusing story, and two effective performances that complement each other to engage the audience."
14. Dreams On Fire
Director: Philippe McKie
Writer: Philippe McKie
Stars: Bambi Naka, Ikuyo Kuroda, Akaji Maro, Masahiro Takashima
Where to Watch: Prime Video
"With a cast composed of real-life dancers, underground models, idols, fashion icons, pornstars, bondage artists, and even a Butoh master, Philippe McKie's feature debut Dreams on Fire is an audiovisual explosion that highlights Japan's dance subculture with astonishing detail through the coming-of-age story of a young and talented dreamer."
13. EO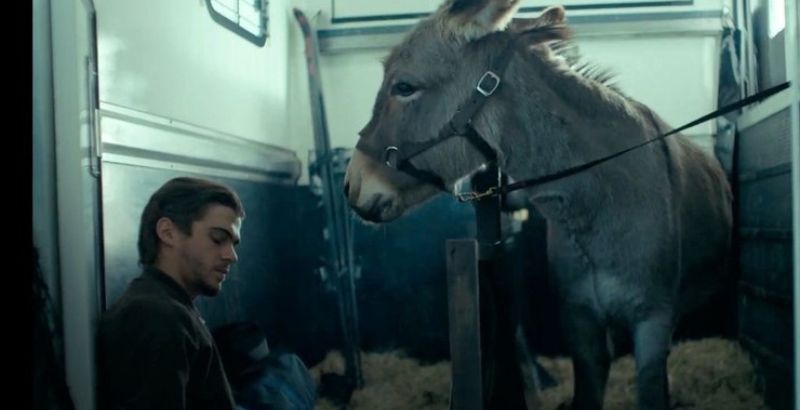 Director: Jerzy Skolimowski
Writer: Jerzy Skolimowski, Ewa Piaskowska
Stars: Sandra Drzymalska, Isabelle Huppert, Lorenzo Zurzolo, Mateusz Kosciukiewicz
Where to Watch: In Theaters
"EO is thoughtful, emotional, and a revealing look at how we, as humans, center ourselves and our needs. It's a look into life and death and the interconnectedness of all things, all through a donkey. It builds an empathetic connection between audience and animal, and you won't be the same after watching it."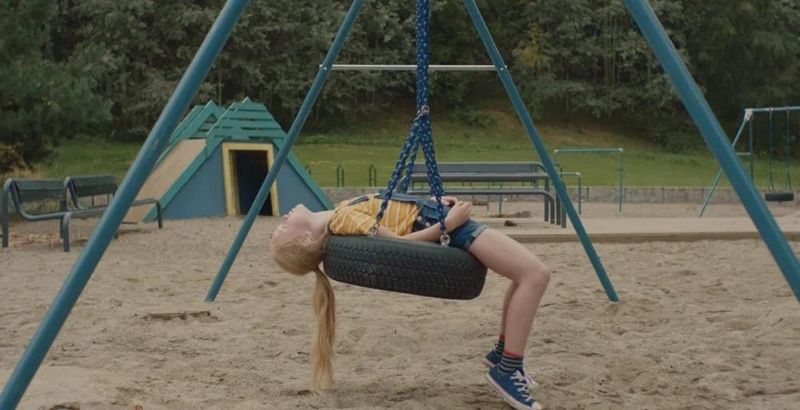 Director: Eskil Vogt
Writer: Eskil Vogt
Stars: Rakel Lenora Fløttum, Alva Brynsmo Ramstad, Sam Ashraf, Mina Yasmin Bremseth Asheim
Where to Watch: Shudder
"The Innocents is a painful watch. It's crafted to make the adults in the audience writhe in their seats and uncover the things we fear most about the most vulnerable around us. Eskil Vogt knows how to keep the pressure on his viewer in the subtlest of ways. Sound, characters, and violence converge with a shaking impact that marks The Innocents as one of my favorite horror films of the last decade."
Director: Romain Gavras
Writer: Romain Gavras, Elias Belkeddar, Ladj Ly
Stars: Dali Benssalah, Sami Slimane, Anthony Bajon, Ouassini Embarek
Where to Watch: Netflix
"The movie indicts the failure of so much: police, us vs. them, and the media. It is a tragic truth that change from power never comes with comfort or without a price. There are people waiting to exploit the tensions in society. Athena delivers a powerful, impactful film without feeling like trauma porn, thanks to Gavras' vigorous direction and commanding cast. "
Director: Masaaki Yuasa
Writer: Akiko Nogi, Hideo Furukawa (based on the book by)
Stars: Avu-chan, Mirai Moriyama, Tasuku Emoto, Kenjirô Tsuda
Animation Studio: Science Saru
Where to Watch: Available on Blu-ray & DVD
"From the music crafted by Otomo Yoshihide, to Nogi's screenplay adaptation, and Yusasa's masterful direction, Inu-Oh is perfection. It's gorgeous, it's moving, and it's an expression of rock, of Miwa, and of the power of music as a whole that makes it not only a strong film but a necessary one. Throwing its characters and its audience into a fervor with vibrant colors, there is magic in every scene. Here, Science SARU swings for the fences and it pays off. You can call it psychedelic, a fever dream, or even fantastic, but in the end, it's the focus on the power and nature of memory through folklore that makes this film succeed."
Director: Audrey Diwan
Writer: Marcia Romano, Audrey Diwan, Annie Ernaux (based on the novel by)
Stars: Yann Gael, Evelyne Ily Juhen, Roger Sallah, Mentor Ba
Where to Watch: Prime Video
"I didn't think that in 2022 we would still be in a world where abortion stories shake audiences to their core, but here we are. Set in the 1960s, Happening follows Anne through her loneliness, fear, and strength. Anne's hardship is as relevant to me this year as it was to the time period as a woman in Texas. Audrey Diwan peels back layers of the 1960s artfully as she lowers you into dread and holds a mirror up to the world."
8. Blanquita
Director: Fernando Guzzoni
Writer: Fernando Guzzoni
Stars: Laura López, Amparo Noguera, Alejandro Goic, Marcelo Alonso
Where to Watch: Roku
"Inspired by a real-life event, Blanquita follows a girl that accuses an influential politician of being implicated in a child pornography ring. Anchored by excellent performances by Alejandro Goic and newcomer Laura López, this is a tense and masterfully directed thriller that delves into the filth of a legal and political system designed to keep the powerful safe at any cost. A film where it's made clear that sometimes the truth just isn't enough."
Director: Seong-Hu Park
Writer: Hiroshi Seko, Gege Akutami (based on the manga by)
Stars: Megumi Ogata, Takahiro Sakurai, Koki Uchiyama, Tomokazu Seki, Mikako Komatsu
Animation Studio: studio MAPPA
Where to Watch: Crunchyroll
"Jujutsu Kaisen 0 kicks off anime feature film this year with one hell of a punch and Yuta Okkotsu is well on his way to becoming a new favorite among fans. Grief, love, and guilt all combined with hard-hitting action and vibrant beauty for a feature film that solidifies MAPPA's standing in animation, and Jujutsu Kaisen's among the current on-going anime as well."
Director: Mira Thiel
Writers: Mira Thiel, Nika Heinrich, Oskar Minkler
Stars: Jonas Holdenrieder, Timur Bartels, Tijan Marei
Where to Watch: Netflix
"Rumspringa is a truly wonderful depiction of emotionally complex male friendship. Its two leads are given equal opportunities to grow and discover themselves and neither is held back by typical male emotional unavailability or unfairly creating comedy at the other's expense."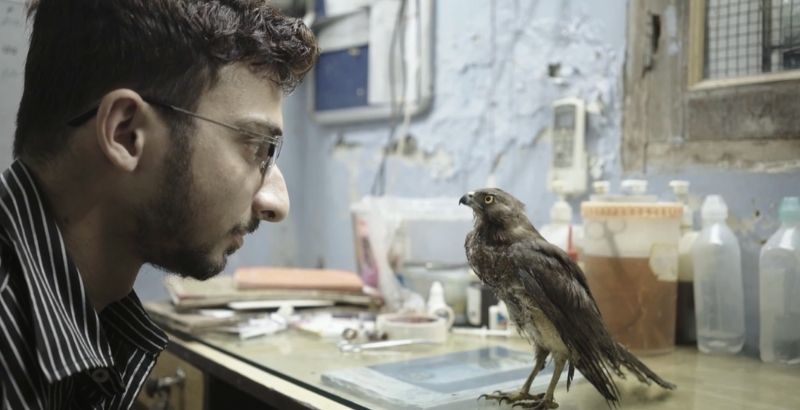 Director:Shaunak Sen
Writer: –
Stars: Salik Rehman, Mohammad Saud, Nadeem Shehzad
Where to Watch: Streaming on HBO Max 2023
"All That Breathes is a masterful tale of how pollution has invaded the air and the human soul. Through outstanding directing, Shaunak Sen pits some of the best traits humanity has to offer against the worst. And at the end, we get a display of hope overcoming hate. Even while intolerance runs rampant, Wildlife Rescue grows stranger because there are people interested in protecting lives and inspiring others to do the same: a portion of humanity still cares, proving that evolution might be slow, but it's definitely there."
Director: Park Chan-wook
Writer: Park Chan-wook, Jeong Seo-kyeong
Stars: Park Hae-il, Tang Wei, Lee Jung-hyun, Go Kyung-Pyo, Shin-Young Kim
Where to Watch: MUBI
"Decision to Leave is inspired. At first glance it's simple, but when you realize that the two are speaking through more than just their words, the depth of intimacy and later mystery grows. Beautiful and lonely, Decision to Leave etches a mark on its viewer once the credits roll."
Director: Hong Seong-eun
Writer: Hong Seong-eun
Stars: Jeong Da-eun, Seo Hyun-woo
Where to Watch: Netflix
"Aloners is a stunning and solemn debut feature for Hong Sung-eun. Additionally, her debut role as Jina Gong Seung-yeon is painfully beautiful, and her silence and vulnerability are both captivating and emotionally resonant. This is a story about grief, longing, and the fears that trap us when we think they're our savior."
Director: Jean Luc Herbulot
Writer: Jean Luc Herbulot, Pamela Diop
Stars: Yann Gael, Evelyne Ily Juhen, Roger Sallah, Mentor Ba
Where to Watch: Shudder
"Saloum is a genre-bending gem of a film, expertly weaving together a revenge narrative with notes of horror, action, and Westerns. Definitely check it out if you have the chance – it's one of the most surprising films of the year, and is more proof that foreign films are the place for action fans to get their fill."
1. RRR
Director: S.S. Rajamouli
Writer: S.S. Rajamouli, Vijayendra Prasad
Stars: N.T. Rama Rao Jr., Ram Charan Teja, Ajay Devgn, Alia Bhatt
Where to Watch: Netflix
"A colossal orgy of mindblowing action featuring gravity-defying action, heroic poses, a badass homoerotic bromance, a highly satisfying anticolonialism rhetoric, motorcycles being used as freakin' swords, and the best musical sequence you will ever see. Yeah, RRR kicks all the butts."
---
And there you have it, 15 fantastic international movies that left a mark on our team in 2022. Did your favorite make it onto our top international movies of 2021 list? Let us know on social media: @butwhythopc.
Synopses for the Top International Movies of 2022 list were taken from our previously written reviews or our writers.