Reading Time:
3
minutes
The Banshees of Inisherin, written and directed by Martin McDonagh, centers on the falling out between two friends. Pádraic Súilleabháin (Colin Farrell) and Colm Doherty (Brendan Gleeson) have lived on the island of Inisherin all their lives. They've been the closest of friends, grabbing drinks and swapping tales, until one day, Colm says he wants nothing more to do with Pádraic. What follows is an escalating series of events where Pádraic attempts to stay in contact with Colm, and Colm takes desperate measures to keep his friend away.
In a Fantastic Fest full of surprises, The Banshees of Inisherin may be one of the biggest. At first, the film starts as a simple comedy: two friends fall out, and you think, "Oh, it's only a matter of time until they patch things up." But McDonagh isn't interested in an easy resolution. And despite Colm's insistence that he just doesn't like Pádraic anymore, there's a deeper reason behind his decision to cut off their friendship. Colm has fallen into a depression regarding his own mortality and is resolved to make a better life for himself; Pádraic just doesn't fit into that life. Like fellow Searchlight/Fantastic Fest entry The Menu, this film has several layers underneath its premise.
It's one of the most honest depictions of friendships I've seen in a while. Much like any other relationship, friendships can grow or die. It depends on the level of effort one puts into that friendship and how feelings can change. I've had friendships break apart and formed new ones; it's all a part of life. McDonagh is methodical with his script's pacing and direction, visually depicting the gulf between the two former friends. Long, sweeping shots of Inisherin give way to images of people sitting on a cliff or standing on a beach, with the gap between them speaking volumes thanks to Ben Davis' skillful cinematography. And the story, as previously mentioned, escalates to a point where the audience will be left reeling.
But the film is truly anchored by its two leads. Viewers will feel the misery radiating from Gleeson; his speeches, although short and curt, underline the frustration of a man who feels like he can do more with his life. The only time he really lights up is in the scenes where he's performing on the violin; there's a passion and a righteous fury there. And Farrell is just as compelling, even though people call his character "dull" and "simple." Pádraic's just simply not prepared to deal with change, and Farrell's eyes tell the tale. One minute they're watering up with tears as Pádraic confronts Colm over their friendship, and the next, they're hardened with fury as he delivers an ultimatum. It's this same level of craft that lets Farrell inhabit a variety of roles and proves that he can play more than just gangsters. 
Kerry Condon and Barry Keoghan are equally as compelling as Padriac's sister Siobhan and delinquent Dominic. Condon acts as the sole voice of reason in the film; the scenes where she's yelling at the men for being emotionally closed off and in their heads result in some of the film's funniest moments. Keoghan has some laughs himself, but it's through his character that the film delivers some harsh emotional truths. Those scenes prove that it's often the person you least expect who has the best outlook on life.
The Banshees of Inisherin delivers a measured, layered look at the deterioration of a lifelong friendship. Just be prepared to re-evaluate your friendships once you watch it. Well, most of them, anyway.
The Banshees of Inisherin had its world premiere at the Venice Film Festival 2022 is playing in theaters nationwide.
The Banshees of Inisherin
TL;DR
The Banshees of Inisherin delivers a measured, layered look at the deterioration of a lifelong friendship. Just be prepared to re-evaluate your friendships once you watch it. Well, most of them anyway.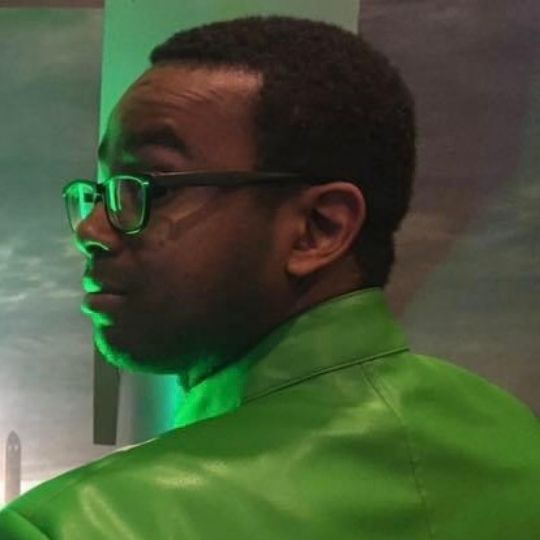 Born and raised in Texas, Collier "CJ" Jennings was introduced to geekdom at an early age by his father, who showed him Ultraman and Star Trek: The Next Generation. On his thirteenth birthday, he received a copy of Giant Size X-Men #1 and dove head first into the realm of pop culture, never looking back. His hobbies include: writing screenplays and essays, watching movies and television, card games/RPG's, and cooking. He currently resides in Seattle.