Reading Time:
2
minutes
Two Americans rekindling their marriage on a resort in Mexico, missing resort guests, a book that seems to be writing the world, and maybe some light time travel? That's The Resort. A Peacock original, this new series is easily the best program on the platform and one of the best TV shows of the year. The series is written by Andy Siara, with Siara and Allison Miller serving as The Resort's showrunners, and Ben Sinclair directing. It stars, William Jackson Harper, Cristin Milioti, Nina Bloomgarden, Skyler Gisondo, Gabriela Cartol, Luis Gerardo Méndez, Ben Sinclair, and Nick Offerman.
In The Resort, Emma (Cristin Milioti) and Noah (William Jackson Harper) are on an adventurous anniversary trip hoping to recover from a tragic life event. But their marriage and psyches are tested when Emma discovers a lost phone belonging to a resort-goer who disappeared 15 years ago. Now caught in one of the Yucatan's most bizarre unsolved mysteries, the two soon realize not everything in the lush jungle is what it seems. Ultimately, The Resort is a coming-of-age love story that spans generations merely disguised as a fast-paced mystery with sci-fi elements all wrapped around the disappointment of time. The eight-episode series is trippy, emotional, and filled with time travel concepts just as rich as the Mexican jungle it's set in.
One of the first things you'll notice about The Resort is its cast of actors from across different comedy sitcoms. I think is important to call out the way each and every actor expertly captures comedic timing, without reliance on whether it's light or dark in nature. But comedy also thrives on empathy, allowing the actors to tap into the emotional elements of their dynamic characters. With two timelines running side by side and ultimately hurdling toward each other, it's astonishing how each story in the narrative is able to keep focus while each choice feels just as important 15 years in the past as it does in the future.
And maybe this is the real strength of the series. Instead of just relying on its highly charismatic leads (I mean, we know Offerman doesn't choose bad projects), The Resort painstakingly maps out every small detail. Everything—even when derelict and messy—has its place, which allows the series to unravel timelines. And the impact is sometimes in a hilarious fashion without making the audience question any of the in-world logic.
Additionally, The Resort manages to use its Mexican cast as more than just window dressing. While in the beginning it seems that two Americans have stumbled into a nefarious plan of Mexican resort workers, it's revealed that Luna (Gabriela Carto) and Baltasar (Luis Gerardo Méndez) are dynamic in their own rights.
The Resort manages to play in multiple genre toyboxes without ever feeling overstuffed. You have a sci-fi story with all the time travel trappings. You have a mystery about a disappearance and the cover-up that follows. Then you have two couples processing very different versions of grief. And to close it all you have a stellar comedy that comes in through the environment, physical mishaps, and darker narrative themes as well. Each piece on its own works well, but when pulled together with a deft hand, The Resort is perfection.
The Resort is streaming now exclusively on Peacock.
The Resort
TL;DR
The Resort manages to play in multiple genre toyboxes without ever feeling overstuffed. Each piece on its own works well, but when pulled together with a deft hand, The Resort is perfection.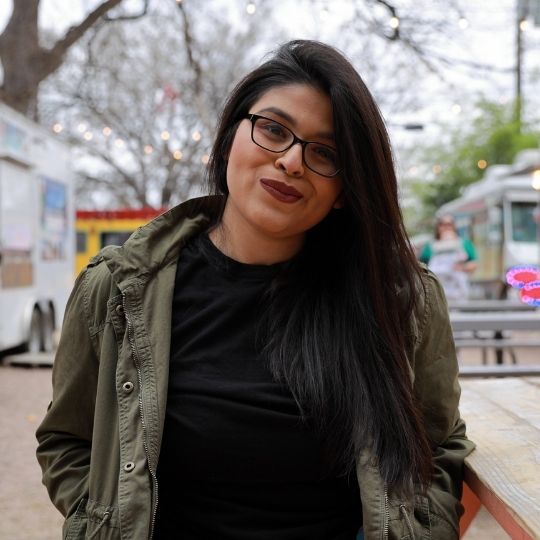 Kate Sánchez is the Founder and Editor-in-Chief of But Why Tho? A Geek Community. There, she coordinates film, television, anime, and manga coverage. Kate is also a freelance journalist writing features on video games, anime, and film. Her focus as a critic is championing animation and international films and television series for inclusion in awards cycles.