Reading Time:
5
minutes
She-Hulk: Attorney At Law is slated to make its debut this week on Disney+, and we had the chance to attend a global press conference featuring the cast and crew. Moderated by Amanda Salas, the conference featured Tatiana Maslany (Jennifer Walters/She-Hulk) and Ginger Gonzaga (who plays Jennifer's best friend Nikki Ramos) alongside director/executive producer Kat Coiro and showrunner Jessica Gao. Here are three reasons to watch She-Hulk from the cast and crew.
Everybody Involved Loves The Character
The first reason to watch She-Hulk? Well, from the jump, it was evident that everyone had a deep love for She-Hulk and the world she inhabits. Cairo mentioned her first experience with She-Hulk, and what drew the character to her. "Well, I remember very vividly, being a little girl and seeing the cover of a She-Hulk comic in amidst the sea of male comics.  And just not knowing who she was or what this was, but knowing that I was moved by it.  And that the idea of being large and in charge and, you know, taking control.  Taking up space was something that really resonated with me.  And I remember, I bought that comic book.  And so, when this show came along, it was really the culmination of a real dream."
Maslany said that it was the mixture of superheroism and everyday life that Jennifer undergoes that made her want to tackle the role. "It was fun to, like, step into, like, what's so great about the show is that it has all those, like, huge, like, Marvel elements to it.  Like, there are big set pieces.  However, we also deal with She-Hulk swipe dating.  And we deal with her, like, helping her dad carry stuff into the garage.  So, it's like, those little sweet moments that really made me excited to do this show."
And Gonzaga revealed that her role on the show is fairly close to her personality in real life. "She's very free.  She's that person you want, who can get away with anything, you know, and encourage you to do whatever."
That passion also extends to the genre elements within She-Hulk. Every project in the Marvel Cinematic Universe, whether on the small or silver screen, has tackled a different genre. Moon Knight was a globetrotting adventure with elements of Egyptian mythology and psychodrama. Ms. Marvel was a coming-of-age teenage drama where the protagonist learned to be a superhero. And although She-Hulk seems to be a legal comedy on the surface, the cast and crew say there's more than meets the eye to their method. But Coiro said that the show will shift throughout its nine-episode run. "You know, the easy answer is that it's a half-hour legal comedy," Coiro said. "But it also has huge cinematic scope and elements of drama, action, suspense. And, like Jessica was saying, it really is a little bit of a peek behind the curtain at the every day, sometimes even mundane life of a superhero, which we do get to experience in this long-form series."
The Human Element
If you ask Marvel fans why they love characters like Kamala Khan and Laura Kinney, they're more than likely to say it's the human drama. Not only are the House of Ideas' heroes facing villains and catastrophic threat – but they also have to contend with their own human flaws. It's that element that drew Maslany to the series, especially when she shared scenes with Mark Ruffalo, who plays Bruce Banner/The Incredible Hulk. "It is easy then when Mark comes to set and it's like, Mark and I are doing these, like, kind of sibling, you know, scenes, where we're, like, you know, ripping each other, but also, like, love each other very much.  It was, like, a very easy dynamic to bring to the camera because it's sort of, like, it just was right.  It just made sense, you know what I mean?  And I feel like a lot of the characters in this show have that ring of truth that's very easy to bring to."
Gonzaga added that she loved the dynamic between Nikki and Jennifer in the series due to their opposing personalities. "She knows what she's doing with her life.  And she has all these goals.  And Nikki is just very reckless and free, but in a fun way, you know?  So, I can kinda light fires and I can encourage Jen to become She-Hulk, which is why, if She-Hulk ever saves the world, you can actually thank her good friend, Nikki.  There is, behind every superhero, there is a catalyst best friend that's encouraging you to get in a lot of trouble."
The Comic Influence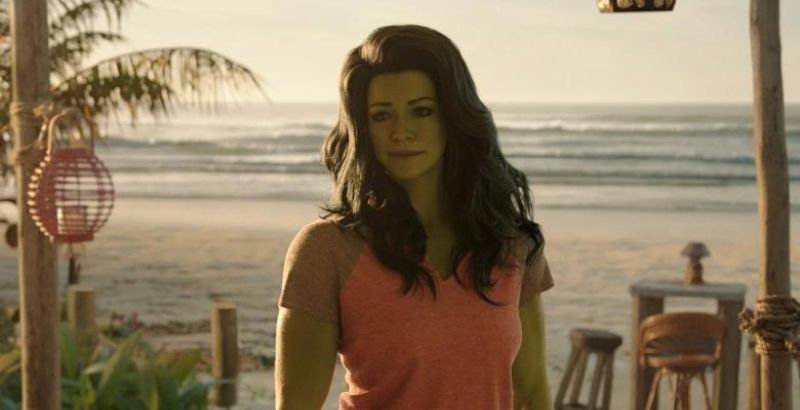 She-Hulk is unique among Marvel characters in that her adventures take on a metafictional bent; she'd often interact with readers as well as the creators of her comic book during her early adventures. This is exactly the vibe that Gao was going for. "For me, foundationally, I felt like first and foremost was the fourth wall breaking and the kind of meta-humor and the self-awareness.  'Cause it was the John Byrne run that made me fall in love with this character, she said. "And for me, because I come from TV comedy, like, the comedy was kind of, like, a priority.  But then, what's great about having such an incredible cast is, then it feels like you're cheating a little bit as a writer.  Because they come in and they really just imbue this, like, humanity and this realness to these characters.  Where you were like, 'Oh, I was kinda focused on jokes, but you guys made her a real person.'"
"And ultimately, it was about finding the balance, you know, to where breaking the fourth wall does connect to the audience and draws us in.  But not so much so that we're not connecting to her story and the world that we've built," Coiro added.
Maslany also had her own thoughts on Jennifer's ability to break the fourth wall: "And she's aware of the audience, that feels like it's her superpower engaged with, in the meta element of the com…  You know what I mean?  Like, it's like an extension of her superpower is she's like, 'I know I'm, like, talking to camera. I know you guys are watching this.' And there's something about that, like, super hyperawareness that is, like, you know, who she is."
Watch She-Hulk: Attorney At Law when it premieres on Disney+ on Thursday, August 18.
3 Reason to Watch She-Hulk quotes have been edited for clarity from a transcript provided by Disney.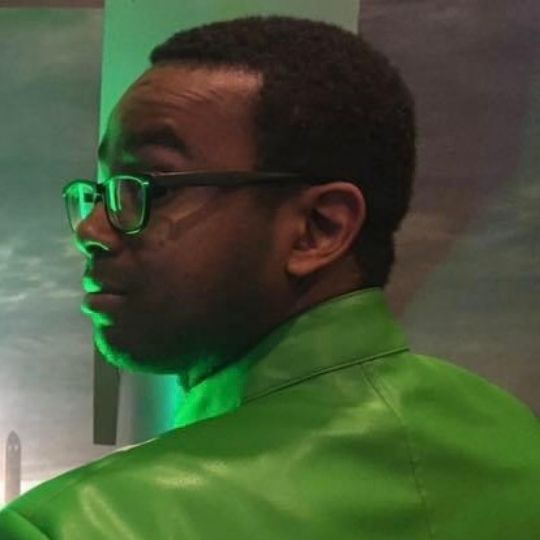 Born and raised in Texas, Collier "CJ" Jennings was introduced to geekdom at an early age by his father, who showed him Ultraman and Star Trek: The Next Generation. On his thirteenth birthday, he received a copy of Giant Size X-Men #1 and dove head first into the realm of pop culture, never looking back. His hobbies include: writing screenplays and essays, watching movies and television, card games/RPG's, and cooking. He currently resides in Seattle.