Reading Time:
5
minutes
Finding and forming connections with others no matter how brief is all that's needed to make the most painful moments of our lives a bit easier to bear. Knowing there's someone who cares enough to ask if we're ok, even when it painfully obvious we're not, is enough. In writer and director Park Hoon-Jung's latest action drama Night in Paradise (2020), Park Tae-goo (Uhm Tae-goo) an assassin and Kim Jae-Yeon (Jeon Yeo-bin) a terminally ill woman find their calm in the eye of the storm brewing around them. Starring Cha Seung-won as Director Ma a no-nonsense gang leader with his own moral code, Park Jeon-won as Yang Do-soo, Tae-goo's boss
In Chinese literature, there's a legend about a mantis that tries to stop a chariot from coming towards it. As the story goes, one day as the King of Qi and his men were out on a hunting trip, the party happened upon a mantis that suddenly appeared in front of them standing with its forelegs its legs raised as through challenging them. The King orders his chariot to be stopped. Fascinated, the King ordered his men to turn back, while commenting in disappointment that it was unfortunate it was only an insect rather than a man because it would be respected for its bravery. This story is told to Tae-goo at the beginning of Night in Paradise, by CEO Hwang (Cha Soon-bae) an intermediary for mob boss Chairman Doh (Son Byung-ho), whose offer to switch sides to his Bukseong Gang, Tae-goo turns down while on a mission to rescue his own men who were taken and beaten.
Throughout the whole exchange with Hwang, Tae-goo is calm and expressionless,  completely unbothered by the threats and violence. He smokes his cigarettes, speaks very few words with his husky and low timbered voice, and goes about his business. But in a pleasant contrast to this, his demeanor changes completely when he goes to pick up his sister Jae-Kyung (Jang Young-Nam) and her daughter Ji-Eun (Ahn Se-bin). With them, he's smiling, playful and affectionate. It's clear he loves them and they love him, which as this is an Asian gangster film doesn't bode well for the family. And as expected tragedy strikes and Tae-goo is left reeling , causing him to make a  mistake that creates an unforeseen and bloody domino effect.
Asian films (and dramas) are well known for having lead characters with traumatic backstories and family histories, and Night in Paradise is no exception. While it's a very specific trope it's not without its purposes, such as creating a reason for why characters behave a certain way and discussing the different causes and types of mental health issues people live with.  In Tae-goo's case the trauma and emotional turmoil aren't only from the accident that claimed the life of his sister and niece, it's the revelation that he isn't a donor match for his sister who's terminally ill. In one day the viewer learns Tae-goo isn't just some soulless gangster, but one who has deep love and concern for those he cares about, which is conveyed throughout the course of the film.
With his family gone, Tae-goo accepts a job to kill Chairman Doh from Yang and does so in a brutal and bloody fashion. As a fighter, Tae-goo is quick and aggressive, and the same goes for all of the action sequences in the way they're choreographed and filmed. In his direction Park keeps the camera close to the actors and stunt performers, preventing a sense of distance between the audience and the characters. A great example of this is a fight scene that takes place in a truck close to the end of the second act.
After forcing his truck to crash, Ma's men swarm the vehicle, attacking Tae-goo with their fists and weapons. In a space as confined as the cab of a truck, it would be expected for the visuals to seem claustrophobic preventing the camera from getting good angles and clear shots of what happening, but on the contrary, that doesn't happen. Applause must be given to the camera operator and editor for giving us an opportunity to see every punch land. Unfortunately what doesn't quite as well is the pacing of the film itself.
After the attempt on Doh's life, Yang sends Tae-goo into Jeju Island before traveling to Russia. On Jeju the tone shifts to one that's more relaxed but somber during his interactions with Jae-Yeon. Knowing her days are numbered, Jae-Yeon doesn't feel the need to hold back on anything especially her emotions. Her moods shift from rage to despondency in the blink of an eye, causing Tae-goo to be confused and unable to predict just what might set her off, but it's her mercurial behavior that provides a distraction from Tae-goo's grief, and the audience a chance to once again see a new side to him. Earlier we saw Tae-goo being playful and laughing with Ji-Eun, and with Jae-Yeon he's more contemplative as he tries to reads her moods. He listens when she speaks about her own trauma from the loss of her family, and severe depression caused by her impending death.
With Jae-Yeon Tae-goo goes on rides along the Jeju coastlines, and share meals like Mulhoe soup which reminds him of his mom, and makes him think fondly of Jae-Kyung and their childhood. But as this is a story centered on the violent acts of men and their need for retribution, the calmness felt quickly vanishes like the eye of a storm. And both Tae-goo and Jae-Yeon are plunged back into chaos as Ma arrives determined to carry out what he sees as justifiable revenge.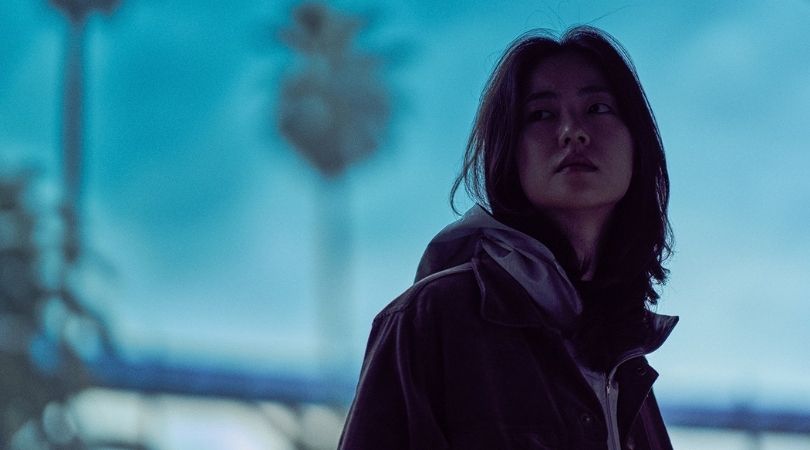 Where Night in Paradise stumbles a bit is its slightly uneven pacing and tone with some sections dragging just a bit too much, and the introduction of characters that serve no real purpose to the plot, like Russian mobsters. They were completely unnecessary. However, this takes nothing away from the film as it's the performances of Uhm, Jeon, and Cha that really make the film worth it. Vocally both Uhm and Cha have very distinctive voices that work perfectly for the characters they play.
Uhm's is low and gravely and with Tae-goo's penchant for using as few words as possible, it's disarming, and serves to make his physicality in fight scenes unexpected and more impactful, reminiscent of his role in 2019's My Punch-Drunk Boxer. Cha's speech is very droll and sarcastic and his line delivery in certain scenes provides the film with its few moments of humor, sometimes even in the midst of violence.
Though Night in Paradise is about Tae-goo and the politics of this world of gangsters he lives in, it's Jae-Yeon who ends up being the most compelling and complicated character. Going back to the tale of the Mantis from the beginning of the film, Park in one fell swoop brilliantly interjects commentary about the ways women and women's intuition are ignored by men. While it was inferred that Tae-goo was the mantis, it's made obvious – if one cares to actually see how – that Jae-Yeon is the one facing the challenges coming at her head-on. From the disease stealing her life second-by-second, the horrific memories from her teen years, and at the end a group of men who only see her like a defenseless woman to be used.
Park flipping the script and changing the implication of the legend shows how deft he is as a storyteller because it changes the context of every interaction Tae-goo had with Jae-Yeon, adding previously unseen nuances to Jeon Yeo-bin's impressive performance. Before the ending of the film, her coldness would be interpreted as the result of emotional and mental exhaustion – which it is – but Jeon also plays it as the ability of Jae-Yeon to completely shut herself down in order to perform tasks, that had she been a man would've been taken way more seriously as a sign that she wasn't to be trifled with. Park skillfully switching the film's protagonists, the film's narrative, and adding depth to his characters is an example of what a great storyteller and director he is.
Night in Paradise is streaming now, exclusively on Netflix in the United States and Canada.
Night in Paradise
TL;DR
Though Night in Paradise is about Tae-goo and the politics of this world of gangsters he lives in, it's Jae-Yeon who ends up being the most compelling and complicated character…Park flipping the script and changing the implication of the legend shows how deft he is as a storyteller because it changes the context of every interaction Tae-goo had with Jae-Yeon, adding previously unseen nuances to Jeon Yeo-bin's impressive performance.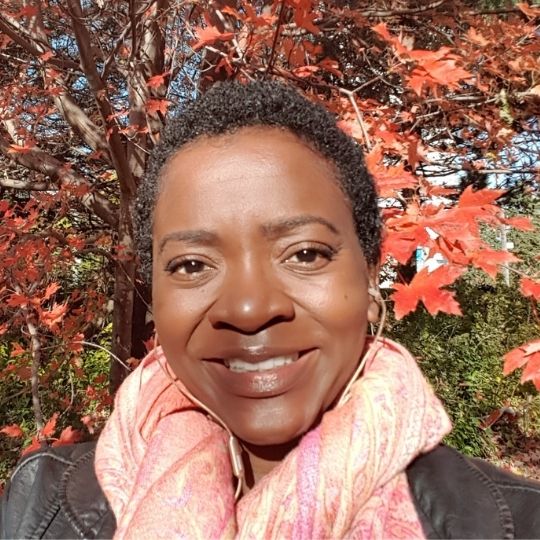 I am a Freelance Film Critic, Journalist and Podcaster – and avid live tweeter. Member of the African American Film Critics Association (AAFCA), my published work can be found on ButWhyThoPodcast, The Beat, Observer, and many other sites. As a critic, I believe my personal experiences and outlook on life, give readers and listeners a different perspective they can appreciate, and help them to see things in a new light.
I am the proud host of Beyond The Romance Drama Podcast – a podcast dedicated to discussing Korean and other Asian dramas, the co-host of So Here's What Happened! Podcast (@SHWH_Pod), and the weekly science fiction film and TV live tweet event #SaturdayNightSciFi.