Reading Time:
3
minutes
Magic: The Gathering will feature a new mode of play with its upcoming Jumpstart set. Jumpstart is fairy easy: players open two booster packs, shuffle them together, and start a new game. The set features a variety of themes to mix and match, including several Planeswalkers and even Cat and Pirate cards. It also has 500 reprinted cards, as well as 37 new cards. The set ties into Core Set 2021, but is able to stand on its own.
I spoke with Product Architect Mark Heggen about the creation of Jumpstart and his role as a product designer. We discussed how Jumpstart appeals to old and new players, as well as the inspiration for the set and his favorite cards.
---
But Why Tho?: Hello Mark! Thank you for taking the time to speak with me. Can you discuss your role as a game designer?
Mark Heggen: Hello. I'm a product designer at Wizards of the Coast, so I help figure out what we should be making and how it should fit into our overall line-up, and what might be new and exciting things we should be trying. But when it comes to designing the individual cards and mechanics, that's handled by our world-class game design group. It's an inspiration to be able to partner with them every day.
But Why Tho?: Tell us a little bit about how Jumpstart works.
Mark Heggen: One of the great things about Magic is how players can mix and match their cards to create new decks and new gameplay. Jumpstart is a way to get that experience quickly and easily – just shuffle together any two packs and play.
But Why Tho?: How did Jumpstart come into being? What was the inspiration behind the design?
Mark Heggen: We wanted to build an experience that felt new every time, allowed for rich gameplay, but was also super accessible. After a lot of experimentation, we landed on the concept of themed boosters that were balanced to make it possible to just mix any two and play, and that's Jumpstart.
But Why Tho?: How does Jumpstart appeal to both new and old players?
Mark Heggen: The great part about Jumpstart that we've seen is how experienced Magic players are using it to help get their friends into the game. The concept of shuffling two packs together and just playing is immediately understood by less experienced players, and the response we've seen about the concept in Jumpstart has been great.
But Why Tho?:  Are there any new cards that players should look out for?
Mark Heggen: Well, Jumpstart has 37 new cards in it along with over 500 reprinted cards. There are definitely a lot of cards to look out for, but I don't want to spoil the surprise for anybody that might want to have that thrill of discovery on their own.
But Why Tho?: What is your favorite card in the Jumpstart set?
Mark Heggen: Tinybones, Trinket Thief is a new legendary creature that headlines the "Discard" deck. I'm building a Commander deck around him right now – I just love the little guy.
---
Overall, I'm really impressed by Jumpstart. It allows players of all skill sets to jump right into the game. Jumpstart can also lead to some unorthodox decks with its wide range of themes. I'd highly recommend this set to fans getting into the game, as well as seasoned Magic: The Gathering players. I'm a Magic: The Gathering fan myself and I definitely going to check out this game. I've kind of fallen out of the game due to changing jobs and the COVID-19 pandemic limiting contact with others, but Jumpstart sounds like the perfect thing to reel me back in. I can definitely see myself buying a set and having an online match with friends.
Magic: The Gathering Jumpstart packs are available to purchase on Amazon or at your local game store. Magic: The Gathering fans will also want to be on the lookout for the Magic: Legends RPG and the Magic: The Gathering anime from Netflix.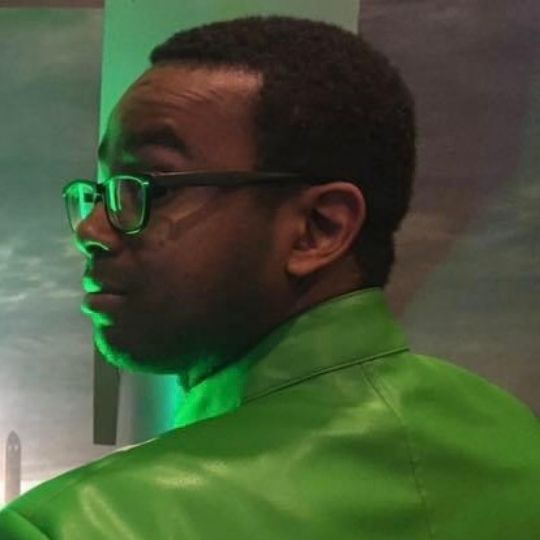 Born and raised in Texas, Collier "CJ" Jennings was introduced to geekdom at an early age by his father, who showed him Ultraman and Star Trek: The Next Generation. On his thirteenth birthday, he received a copy of Giant Size X-Men #1 and dove head first into the realm of pop culture, never looking back. His hobbies include: writing screenplays and essays, watching movies and television, card games/RPG's, and cooking. He currently resides in Seattle.