Disney Plus introduced its watch party feature, GroupWatch, to subscribers in the United States. Canada, Australia, and New Zealand. The app's new feature will continue to roll out across additional Disney+ markets this fall. GroupWatch allows subscribers to host private watch parties with friends and family. So you can watch your favorite classic Disney movies or original series, like The Mandolorian, with your favorite people even when you are apart from one another.
This new feature is available for web, mobile, smart TVs, and connected TV devices like Roku and Amazon Fire TV, with no plug-in or extension required. GroupWatch allows Disney Plus subscribers to have up to seven people with subscription plans to watch a title at
GroupWatch also offers synchronized playback that seamlessly allows each participant the ability to pause for breaks, play, rewind to watch a favorite scene again, or fast forward for the whole group. In addition to giving interactive capabilities that give viewers the ability to react to scenes with a variety of emojis.
GroupWatch also allows Disney Plus watchers to use playback controls to rewind, fast-forward, and pause for the entire group. Additionally, while watching, viewers can react in real-time with six different emojis that include: "like", "funny", "sad", "angry", "scared" and "surprised" through the Disney Plus app.
Viewers can launch the GroupWatch experience with the icon found on the Details page of series and movies in Disney Plus's extensive library. They will then be given a link to invite up to six other people with Disney Plus subscriptions to watch with them. The invitations have to come from mobile or web, but can be watched from your connected TV device or Smart TV.
Below is the easy step-by-step guide below on how to set up your co-viewing party and use the interactive reaction features in real-time.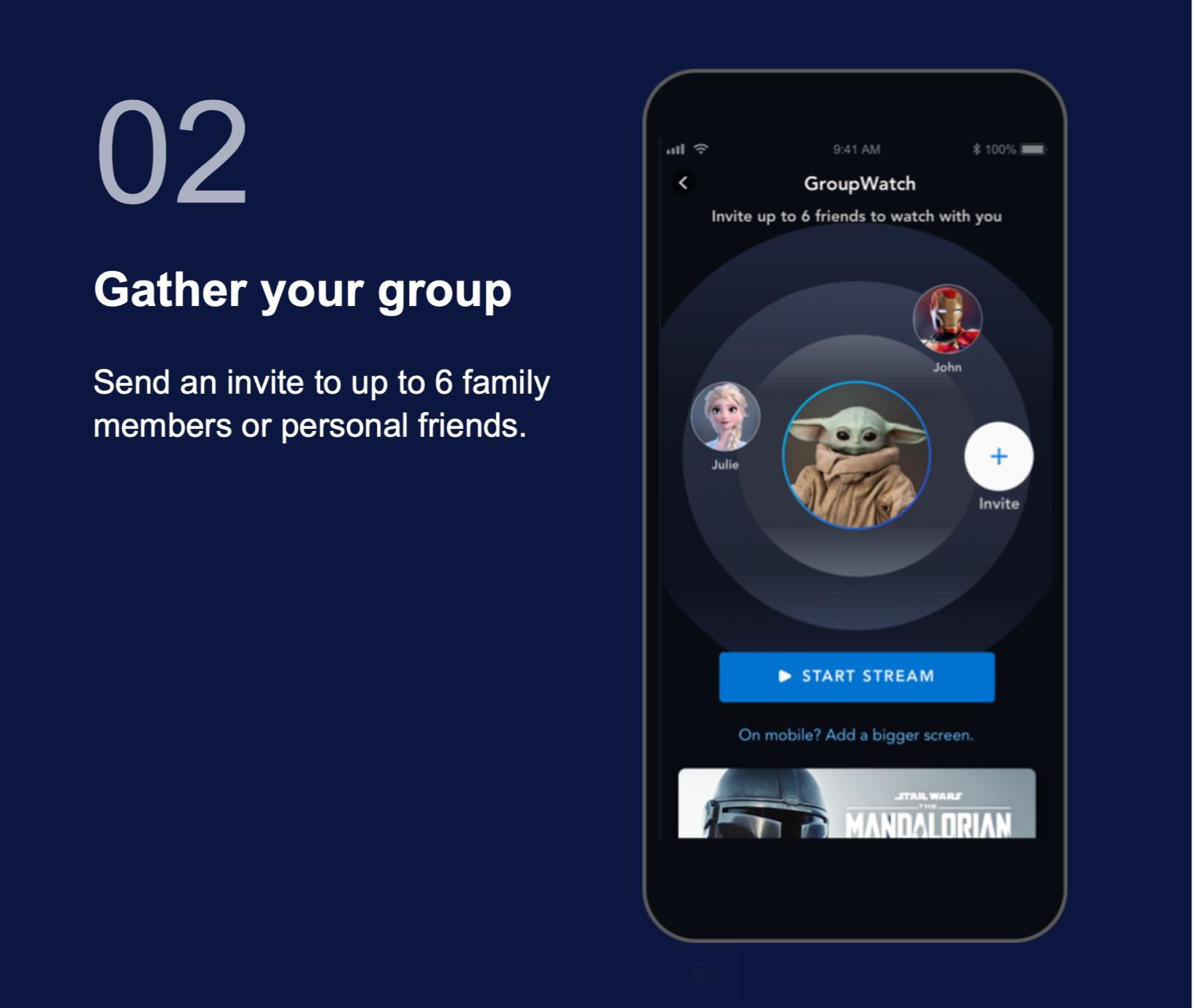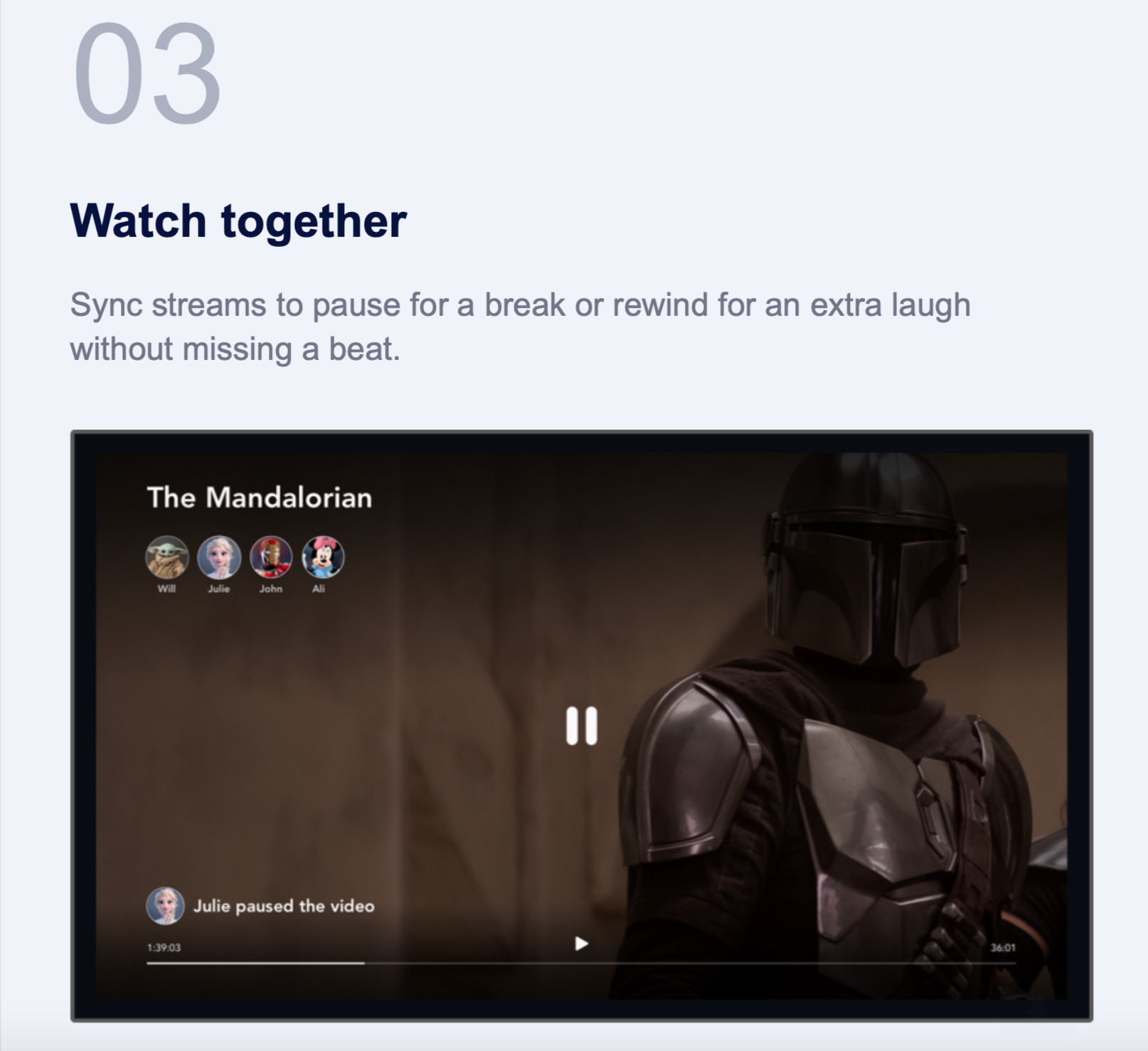 It seems Disney Plus has rolled out GroupWatch at a perfect time. Due to the on-going pandemic limiting options for people to spend time with their family and friends as they normally would. GroupWatch offers a safe and interactive way for friends and family to connect virtually through co-viewing their favorite Disney classic films and original series. GroupWatch makes planning your next movie night with the people you love easy and fun, even if you can't be in the same room together.
Interested in giving GroupWatch try at your next watch party of Disney classics marathon with our friends and family, but don't have Disney Plus? Use our affiliate link to get Disney+ and watch classics like these and more today. You can also bundle Disney+, ESPN+, and Hulu for just $12.99/month and save 25%! The Disney Bundle is available for new subscribers or anyone with any of the three services.