Reading Time:
3
minutes
The Broken Hearts Gallery is a different kind of romantic comedy. It's one that centers its narrative on heartbreak, recovering from loss, and how the baggage we carry with us both literally and figuratively into our love lives. Directed and written by Natalie Krinsky, the film stars a diverse cast including Geraldine Viswanathan, Dacre Montgomery, Utkarsh Ambudkar, Molly Gordon, Phillipa Soo, and Arturo Castro.
The Broken Hearts Gallery is able to build its dynamic characters because of its premise. The film follows Lucy (Vishwanathan), a 20-something art gallery assistant living in New York City who also happens to be an emotional hoard. While some people save souvenirs of big events in their life, Lucy takes this to an entirely new level as she saves pieces of her relationships, holding onto them and preparing for the inevitable break-up. After she gets dumped by her latest boyfriend, Lucy is inspired to create The Broken Heart Gallery, a pop-up space for the items love has left behind. Over the course of the film, word of the gallery spreads, encouraging a movement and a fresh start for all the romantics out there, including Lucy herself.
A good romantic comedy doesn't just offer up a meet-cute and an on-again-off-again relationship strung together by a comedy of errors. A truly good rom-com is centered on characters that grow on their own outside their romances. In The Broken Hearts Gallery, it's all about how characters grow from their grief of losing people they love. Lucy is a character whose collection is a way of her processing personal loss. With each piece of memorabilia, a bike tire, a janky Barbie doll, a tie, it all serves as a way to hold onto the memories that she fears forgetting. But even in her quirks, Lucy isn't the manic pixie dream girl. She lives life on her own terms and does so to her benefit, not for her love interest in the story.
The best piece about the film is that Lucy has her own identity, her own reasons for saving her past relationships in bite sized pieces to remember and escape in. While this quirk is a piece of contention for her friends, she has support, and she's able to work through the root of it's existence instead of just having it exist to propel the plot. It's all about Lucy growing as a person and not necissarily falling in love, but instead, unpacking her own baggage.
Now, rom-coms are formulaic. First, a meet-cute between two leads, then a growth period of romance and connection, then miscommunication that leads to a break, and finally a grand gesture that produces a happy ending. That's it. It's the map that  every rom-com subscribes to and The Broken Hearts Gallery is no different. That said, the fact that it nails every note of the rom-com formula while still creating a unique story that pushes the personal growth of its characters and audience is what makes it stand-out in the genre.
Beyond that, the fact that there is a brown woman as a lead who's character doesn't revolve around her ethnic identity. It's great to see a woman of color existing in her love, in her joy, and in her saddness without the pressure of representation every cultural idea viewers hold about them and their communities. That said, every character fulfills a differnet trope but does so in such a way that takes ther foundation of their archetypes and takes them down a different path that focuses on creating a wholistic character.
Overall, The Broken Hearts Gallery is a phenomenal romantic comedy that embodies everything that is right in the genre and side steps many of the problematic issues in it as well. In truth, this film is the fresh injection of humor and romance that will help propel the genre forward. While there are some awkward moments that keep it from perfection, it is a film that I highly recommend for everyone who has been through a break-up they didn't want and fans of the genre in general.
The Broken Hears Gallery is in theaters now.
The Broken Hearts Gallery
TL;DR
The Broken Hearts Gallery is a phenomenal romantic comedy that embodies everything that is right in the genre and side steps many of the problematic issues in it as well.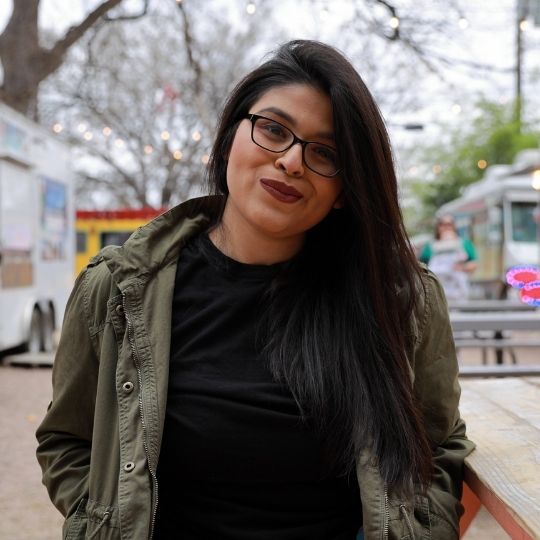 Kate Sánchez is the Founder and Editor-in-Chief of But Why Tho? A Geek Community. There, she coordinates film, television, anime, and manga coverage. Kate is also a freelance journalist writing features on video games, anime, and film. Her focus as a critic is championing animation and international films and television series for inclusion in awards cycles.