At the Season 1 conclusion of her cooking adventure on Selena+Chef episodes 7-10, Selena Gomez levels up in her cooking by tackling the most complex and innovative recipes yet with famous chefs Angelo Sosa, Tanya Holland, Daniel Holzman, and Nyesha Arrington. As she learns the more difficult aspects of cooking high tier dishes, she again struggles, but through dedicated work and perseverance finds her stride again. She also makes delectable treats for her dogs!
Selena has reached the pinnacle of her chef training. Now the processes are much more varied and complex. Each of the steps in her cooking these recipes is more difficult and intricate than anything she's attempted before. The show has overall done a great job at making her cooking journey an actual educational model, going from the more simple recipes like an omelet to the more complex like a delectable Branzino fish in a spicy coconut sauce. With the cinematography of the food improving throughout the series, it's been a delicious joy to watch.
On the whole, but especially with these last few episodes, the show has done a good job of showcasing BIPOC chefs. Since the Alison Roman and Bon Apétit fiascos in the last few months of undervaluing and dismissing the contributions of chefs of color, it's great that Selena+Chef has multiple Black and brown chefs teaching Selena. This hopefully encourages viewers to follow chefs like Angelo, Tanya, and Nyesha and other BIPOC chefs doing fantastic work in the food world.
Virtually all the recipes displayed in these last four episodes are innovative, bringing each of the chef's singular flair to the dish. Angelo's recipes of guacamole and fried rice look absolutely spectacular and appetizing. He introduces innovative concepts of taste for Selena to incorporate into her cooking, focusing on the efficacy of intermixing tart flavors with sweet and savory. Some might not like those pairings, but for those who prefer them, it's a scrumptious process to observe.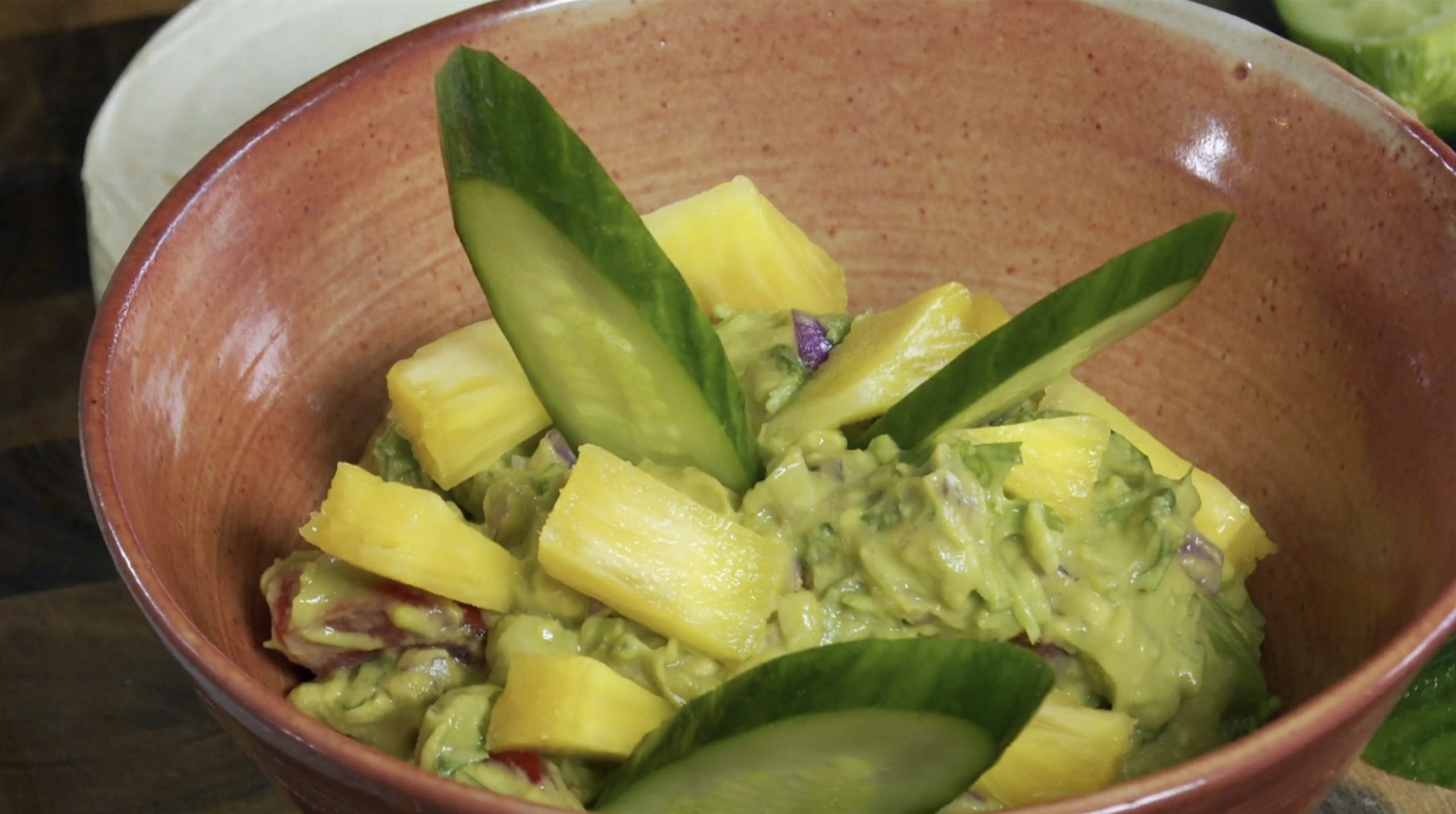 Tanya teaches Selena some soul food recipes that are sure to satisfy many watching. Her biscuits look absolutely sumptuous. I might not eat chicken, but the marinade they made for a chicken dish, which incorporates a large variety of spices and herbs, could be easily applicable to any vegetarian dish I or other non-chicken eaters cook. It all looks and sounds so appetizing.
Nyesha's recipes incorporate maybe the largest variety of ingredients and cooking techniques. Each step of the cooking process for her dishes is a visual treat, letting you almost smell the flavors being cooked. The sheer mix of spices and textures in making her Branzino fish recipe is amazing to watch. Blooming your spices is important in cooking to get out the flavor! It's awesome to watch Nyesha's innovative mix of flavors and techniques, which provide Selena with her toughest challenge.
As a pescatarian, I'm not a meatball fan, but I won't deny that the meatballs Selena makes under Daniel's tutelage don't also look appetizing. Using a variety of vegetables, spices, and techniques, this is sure to whet many viewers' appetites as well.
As with all the episodes, Selena and the chefs highlight charities that Selena donates funds to and encourages watchers to donate to as well. The charities featured in these last four episodes are Feeding San Diego, No Kid Hungry, and the NAACP.
Selena+Chef episodes 7-10 are a great cap off to the first season of this fun series. With complex and innovative recipes, humor, and heart, this quirky idea became a wonderfully crafted series of food television. While the series took time to balance itself out, when it strikes that balance it works to great effect. It's overall been a joy to review the first season, and I'm keen to see if HBO Max renews it for a second.
You can watch all episodes of Selena+Chef on HBO Max.
"Selena + Chef" Episodes 7-9