We live in what could be called a "Golden Age" of geek culture. Superheroes, video games, anime, and other interests the world considered to be niche now dominate the news cycle. Films and television based on these characters fill our screens, both on the silver and the small screen, with no end in sight. And yet…there's room to improve, specifically with a diverse superhero at the center.
Stop me if you've heard this before: A skinny white boy and/or stubbly handsome white man is either bitten by a radioactive animal, learns that he is secretly the heir to a mythical kingdom, gains a special weapon of extraterrestrial or mystical origin, or something happens that would kill you in real life, but in fiction grants him superpowers. He learns to master those powers, begins a turbulent relationship with the beautiful woman in his life, and ends up saving the world from annihilation.
After countless variations on the same story, it can start to feel a bit repetitive. The worst thing to happen to a genre is it gets stuck in a rut. Films like Wonder Woman and Black Panther not only reinvigorated superhero fiction, they offered new perspectives. How does a woman blessed with godhood react to the horrors of war? How does one man handle being the ruler of an entire kingdom?
While it's a start, there is still room to improve. Luckily the library of characters to be adopted is as vast and diverse as the world surrounding us. Here are five diverse superhero franchises waiting to happen.
(For the sake of brevity, I have chosen characters who do not currently have a television show or film in development. Also, unless specified otherwise, these potential projects would be live-action.)
Jaime Reyes/Blue Beetle
The first diverse superhero on the list is DC Comic's Blue Beetle. A Mexican-American teenager named Jaime Reyes, and with a storyline featuring cult followings and a power set ripe with visual possibilities. Jaime has previously appeared in animated shows such as Young Justice and Batman: The Brave and the Bold, but I feel that a film series would best serve him. My pick to direct him would be Guillermo del Toro. Given the aspects of Mexican culture and the mythology behind the Blue Beetle's Scarab, I think del Toro would take to the project like a fish to water.
Shang-Chi, The Master Of Kung Fu
Shang-Chi is one of Marvel's most constantly underrated characters, but could very well lend himself to a Netflix series or a film. Currently appearing in Gail Simone and David Baldeon's Domino, Shang is part James Bond and part Wuxia, a genre of Chinese fiction concerning the adventures of martial artists in ancient China. However, several tweaks and updates would have to be made to his backstory-particularly in regards to his father Fu Manchu, who is an outdated stereotype at this point.
Kamala Khan/Ms. Marvel
Similar to Blue Beetle, Marvel's Kamala Khan has enjoyed a massive surge of popularity since her critically praised and international award-winning debut solo comic, as well as in the current team book Champions. Recently, she has appeared in Marvel's Avengers Assemble and will be a central character in the Marvel Rising series. The Marvel Cinematic Universe could even possibly be laying the groundwork for her to appear, specifically in the Captain Marvel movie. Imagine Kamala meeting Carol, or any of the other Avengers!
Sarah Rainmaker (Gen 13)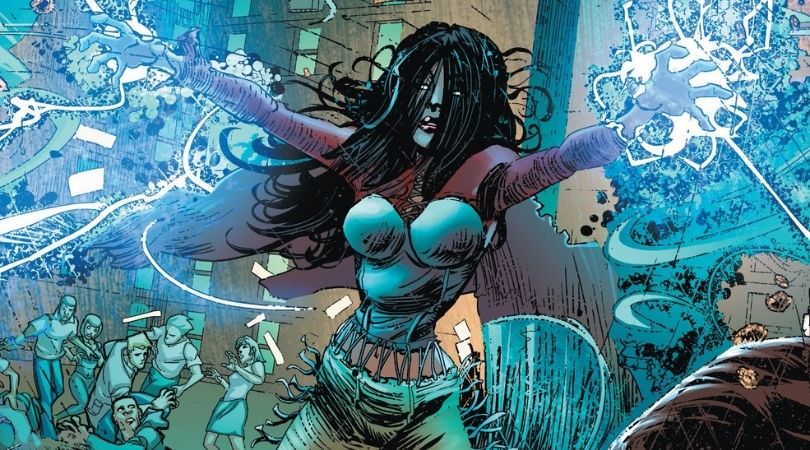 Sarah Rainmaker is a Native American superhero whose powers are not tied to any form of mysticism. Depending on what continuity you follow, she is either lesbian or bisexual. Currently, the LBGTQ community is sorely lacking in representation for this genre. Rainmaker is the fierce, uninhibited heroine that can increase representation. You can read more about Rainmaker in DC/Wildstorm's classic Gen13 or if you are looking for current offerings, try Gail Simone's The Movement.
Shinjiro Hayata/Ultraman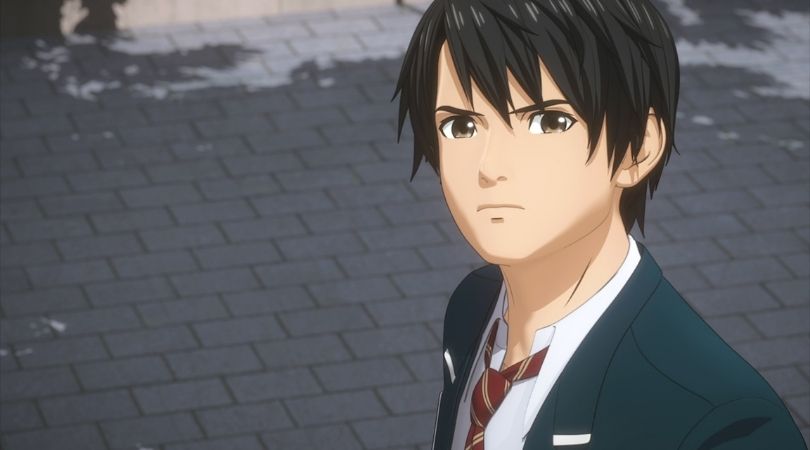 I've spoken at length before about my love for the new Ultraman manga, which follows the son of the original Ultraman, Shinjiro Hayata, as he battles alien forces intent on subjugating mankind. Shinjiro struggles not only with his newfound responsibilities of keeping the Earth safe, but also have to attend school and live up to his father's legacy. I think that would be very compelling, especially when viewed through the lens of another culture. The Ultraman manga is currently published by VIZ Media, and can be found in either your local bookstore or the manga section of your comic shop.