Reading Time:
3
minutes
Honor Society is a Paramount+ Original Film directed by Oran Zegman and written by David A. Goodman. Honor Rose (Angourie Rice) has her whole life planned out: she plans to get into Harvard, and her stellar grades combined with a ruthless mentality seem to be the ticket to the Ivy League school. That is until her guidance counselor, Mr. Calvin (Christopher Mintz-Plasse), informs her that she's in competition with three other students: basketball star Travis Biggins (Armani Jackson), resident goth Kennedy Park (Amy Keum), and awkward Michael Dipnicky (Gaten Matarazzo). Honor launches a plan to distract her rivals, which includes attempting to play to Michael's raging hormones. However, her icy shell eventually begins to thaw as she gets to know Michael.
Despite its success with reinvigorating the Star Trek franchise and other well-received series, including iCarly and Evil, Paramount+ has struggled to make original films that stand out in the streaming landscape. From Jerry and Marge Go Large being a pleasant yet unmemorable distraction to Infinite being saddled with the baggage that is Mark Wahlberg, there were more misses than hits on the film side. Enter Honor Society. The film boasts a razor-sharp sense of wit from its very first frame and often features Honor breaking the fourth wall to address the audience. She has a pithy barb for nearly everyone and everything she encounters, and it results in some genuine laughs. What also keeps the bit from getting old is Rice's performance – her sense of comedic timing is impeccable, and as the movie progresses, she gets to give more depth to Honor. It's a far more impressive use of her time than Senior Year (and far funnier than that Netflix vehicle, to boot).
It doesn't hurt that she has a great scene partner in Matarazzo. Much like his fellow Stranger Things castmates, Matarazzo showcases that he'll have the chops to carry on a successful career after the sci-fi phenomenon's final season. He plays Michael as equal parts geeky and heartfelt. One minute he's talking about Doctor Who, the next, he offers his own insights on Honor when he notices she carries a copy of The Handmaid's Tale. It all builds up to a surprising reveal that both fits in with the film's general tone and is extremely unexpected. Mintz-Plasse, himself a veteran of the teen comedy genre thanks to Superbad, is in "loveable loser" mode for most of the film until a scene that once again takes a sharp left from where viewers might expect it to go.
In fact, Goodman deserves a lot of credit for making Honor Society work. Having honed his craft on TV shows, including Futurama and The Orville: New Horizons, he knows how to pace the story so that it slowly reveals truths about each and every character. A large part of the film features Honor trying to sabotage Travis and Kennedy by getting them involved in the school play. But it turns out to be the push both of them needed to come out of their respective shells. Kennedy proves to be extremely skilled at making costumes as well as writing the play, and Travis likes acting, especially since his crush is involved in the play. This leads to some of Honor Society's best scenes and some top-notch performances from Jackson and Keum. Zegman's direction is fairly solid, with plenty of tracking shots following Honor as she introduces us to the principal players.
Honor Society is a witty, well-constructed entry in the teen comedy genre and Paramount+'s first big win in the streaming movie space. Fans of Booksmart, Superbad, and other teen comedies will want to give it a go. And as for me, I definitely suggest doing a double feature with Clueless as both films have a similar vibe and manage to capture the look of their respective time period.
Honor Society is now streaming on Paramount+.
Honor Society
Honor Society -

8/10
TL;DR
Honor Society is a witty, well-constructed entry in the teen comedy genre and Paramount+'s first big win in the streaming movie space. Fans of Booksmart, Superbad, and other teen comedies will want to give it a go.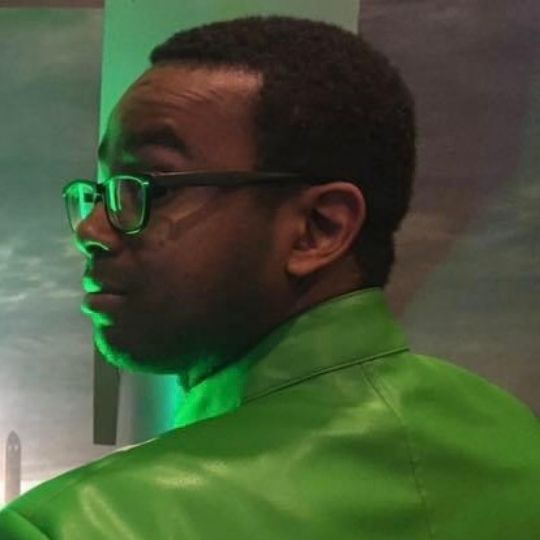 Born and raised in Texas, Collier "CJ" Jennings was introduced to geekdom at an early age by his father, who showed him Ultraman and Star Trek: The Next Generation. On his thirteenth birthday, he received a copy of Giant Size X-Men #1 and dove head first into the realm of pop culture, never looking back. His hobbies include: writing screenplays and essays, watching movies and television, card games/RPG's, and cooking. He currently resides in Seattle.