PC Gaming can be an expensive hobby but Black Friday deals never disappoint. From new monitors and peripherals to games you may have been waiting on, we've got a gift guide set by PC Black Friday deals to get your holiday shopping started right. Or, you know, use one of the PC Black Friday deals to treat yourself.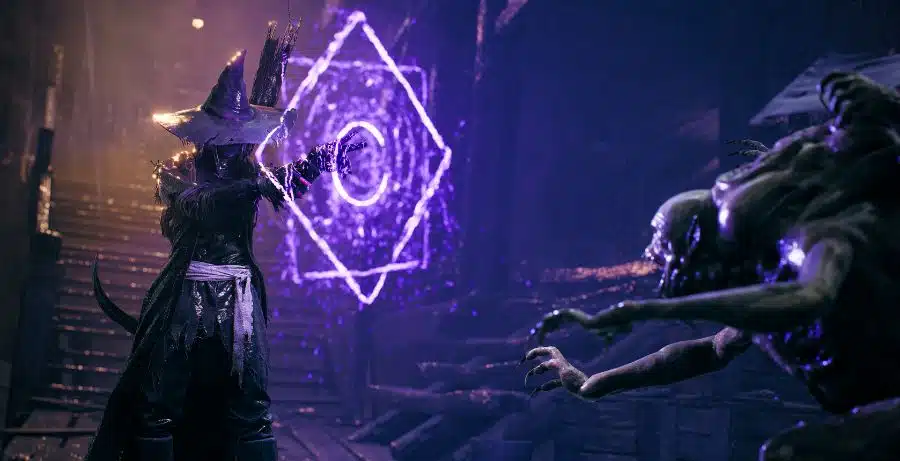 PRICE: 34.99 (30% Off) | Remnant II pits survivors of humanity against new deadly creatures and god-like bosses across terrifying worlds. Play solo or co-op with two other friends to explore the depths of the unknown to stop an evil from destroying reality itself. BUY HERE.
LG UltraGear QHD 34-Inch Curved Gaming Monitor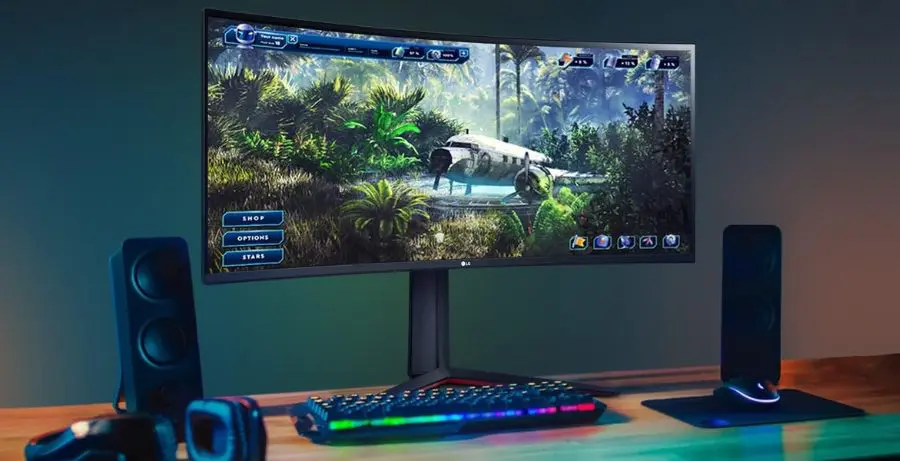 PRICE: $249.99 (38% Off) | Great for gaming, this ultra-wide QHD (3440 x 1440, 21:9 aspect ratio) curved monitor immerses you in the action and increases your field of view, allowing you to see more on-screen. AMD FreeSync Premium manages refresh rate, reducing screen tearing, flicker, and stuttering for an effortlessly smooth gaming experience with supported video cards such as the AMD Radeon series. BUY HERE.
PRICE: $65.44 (41% Off) | Discover a reborn Mortal Kombat Universe created by the Fire God Liu Kang. Mortal Kombat 1 ushers in a new era of the iconic franchise with a new fighting system, game modes, and fatalities! Features the Kombat Pack, 1 week early access to downloadable content characters, 1250 Dragon Krystals (In-game Currency). BUY HERE.
Logitech G Powerplay Wireless Charging System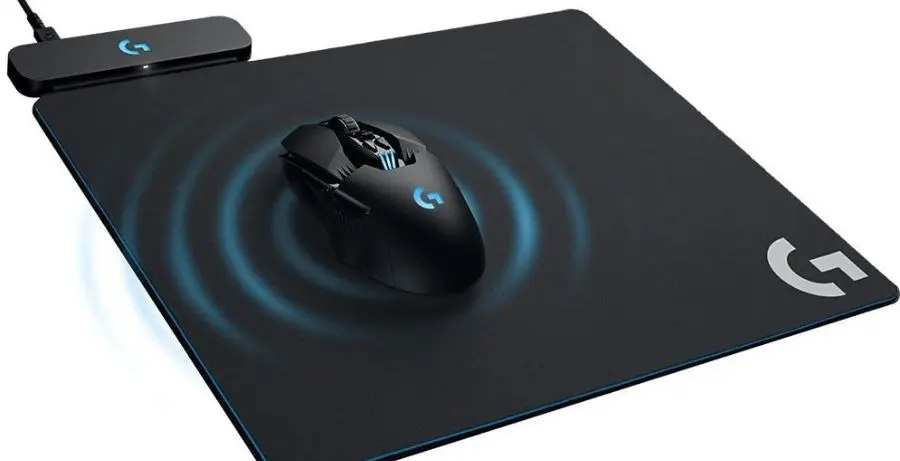 PRICE: $99.99 (17% Off) | Compatible with G502 Lightspeed, G703, G903 Lightspeed and PRO Wireless Gaming Mice and continuously charges wireless gaming mice while in use. It also features a choice between two surface textures as a soft or hard gaming mouse pad. BUY HERE.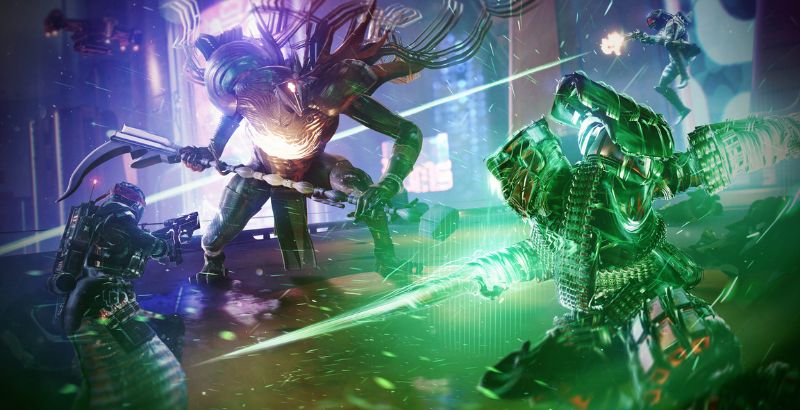 PRICE: 84.99 (17% Off) | Includes Lightfall, the new raid, two dungeons released in Season 21 and 23, a new Exotic Sparrow, the Quicksilver Storm catalyst and ornament, and Season Passes for Season 20, 21, 22, 23. Also includes 4 Rahool's Secret Stash deliveries (once per Season) that each contains 1 cosmetic accessory, 2 Ascendant Alloys, 3 Ascendant Shards, 1 Exotic Cipher, and 5 Upgrade Modules. BUY HERE.
Logitech G923 TRUEFORCE Racing Wheel and Pedals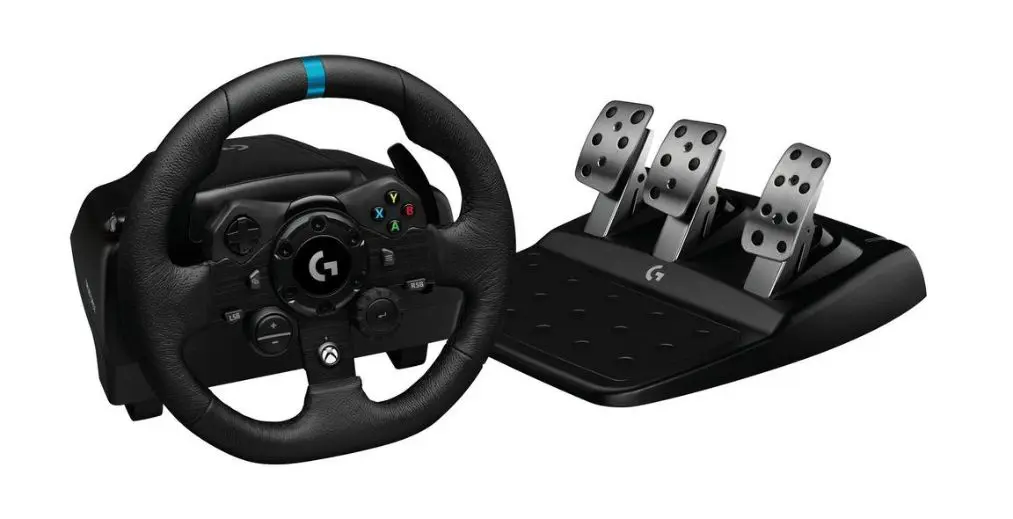 PRICE: $279.99 (30% Off) | Logitech G923 for Xbox Series X|S, Xbox One and PC is a high-performance racing wheel that revolutionizes the racing experience. Re-engineered to support a next-generation feedback system, G923 features TRUEFORCE high-definition force feedback that dials into game engines to deliver higher-fidelity realism. BUY HERE.
Corsair K70 RGB PRO Wired Mechanical Gaming Keyboard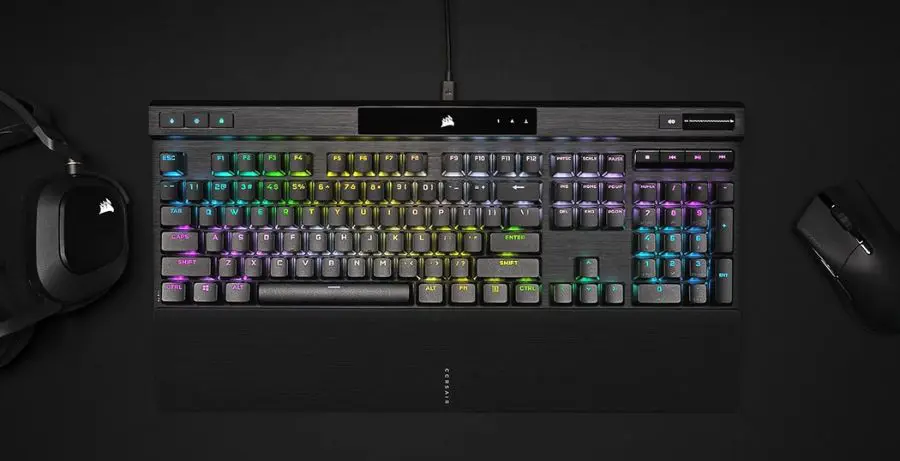 PRICE: $109.99 (35% Off) | The K70 RGB PRO retains the iconic elements of the award-winning K70 RGB with a durable aluminum frame, CHERRY MX mechanical keyswitches, and per-key RGB backlighting. Polycarbonate Keycaps with Standard Bottom Row: Durable polycarbonate plastic keycaps with a standard bottom row layout that supports custom keycap sets. BUY HERE.
Jackbox Party Pack 10
PRICE: $27.99 (20% Off) | The celebrated franchise returns with 5 new party games in 1 hilarious pack. Reunion? Work Party? Hanging with pals? There's a game for everyone and every occasion, from strategy, drawing, trivia or music! Play with your phone or tablet – no special controller required. Games support up to 9 players and 10,000 audience members. Ready to take things global? All Party Pack 10 games can be played in English, French, Italian, German, or Spanish. BUY HERE.
LG UltraWide QHD 34-Inch Curved Computer Monitor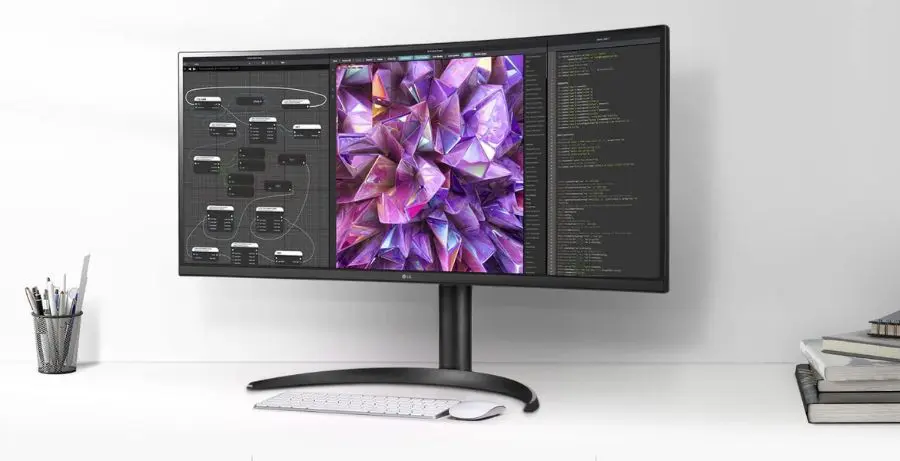 PRICE: $329.99 (30% Off) | With more space for online meetings, webinars, and working with multiple reports side-by-side with this QHD (3440 x 1440) VA display with 21:9 aspect ratio, up-level your multitasking with this curved monitor. With HDR 10 support and color performance with 99% coverage of the sRGB spectrum, this color-calibrated monitor is a great solution for photographers, graphic designers, or anyone looking for highly accurate color. BUY HERE.
Metal Gear Solid: Master Collection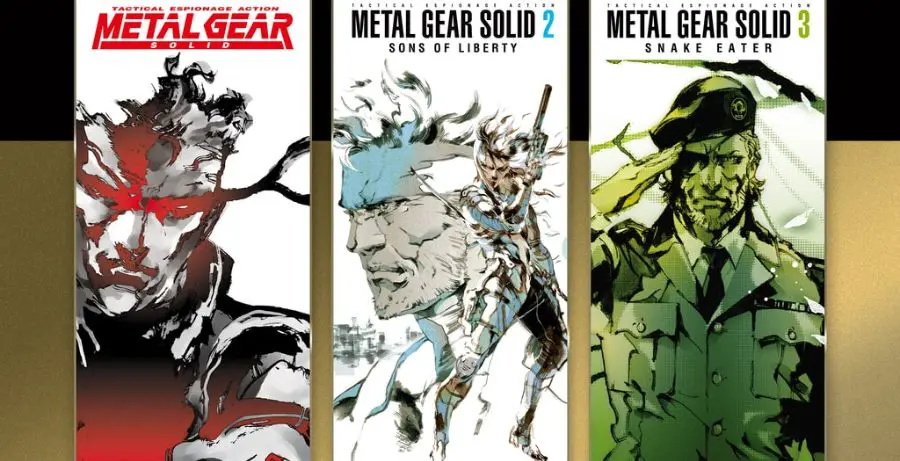 PRICE: $46.79 (22% Off) | The origin of stealth action returns. METAL GEAR SOLID: MASTER COLLECTION Vol. 1 unifies the beginning of the METAL GEAR gameplay experience in one single package. Infiltrate enemy fortresses all over the globe, complete your missions with stealth and experience the thrilling cinematic story of the METAL GEAR series. BUY HERE.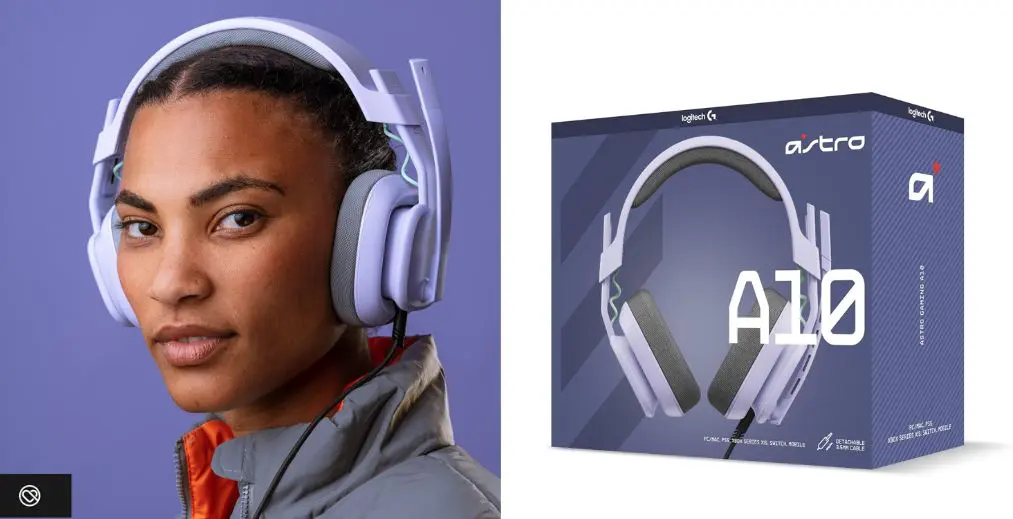 PRICE: $59.99 | The unique controllers feature unique aesthetics and are available wired or wireless to match preferred play styles. REALMz uses LED lighting effects to level up the look of the controller. And finally, you'll find adorable, expertly crafted collectible figurines suspended inside the controller grips. Super light, and really durable, this is one controller that works as much as it's perfect for collecting. BUY HERE.
PRICE: $77.39 (14% Off) |Cities: Skylines II: Ultimate Edition gives you access to the base game, as well as the Expansion Pass. This includes the San Francisco Set, Beach Properties Asset Pack (Q4 '23), two Content Creator Packs (Q1 '24), the Bridges & Ports Expansion (Q2 '24) as well as 3 Radio Stations paired with each release (Q4 '23, Q1 Q2 '24). BUY HERE.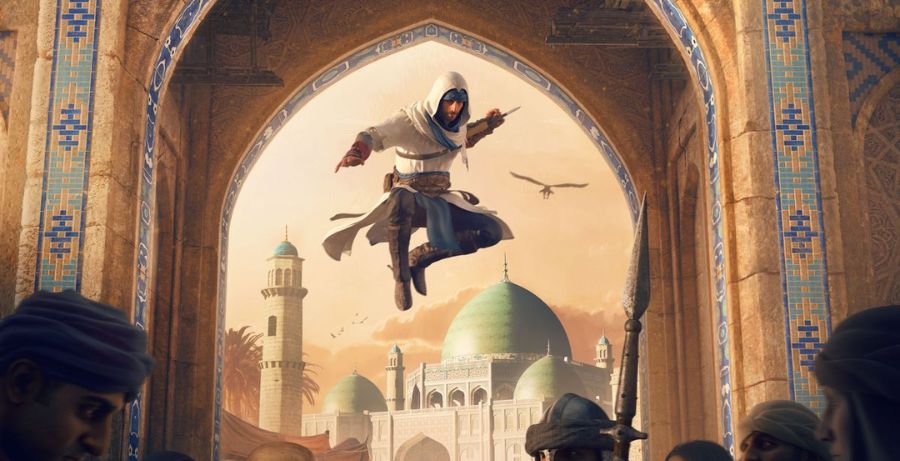 PRICE: $47.99 (21% Off) | The Deluxe Edition includes a Prince of Persia–inspired outfit, eagle and mount skins, weapons, and more! Experience the story of Basim, a cunning street thief seeking answers and justice as he navigates the bustling streets of ninth-century Baghdad, becoming a deadly Master Assassin and changing his fate in ways he never could have imagined. BUY HERE.
Logitech G735 Wireless Gaming Headset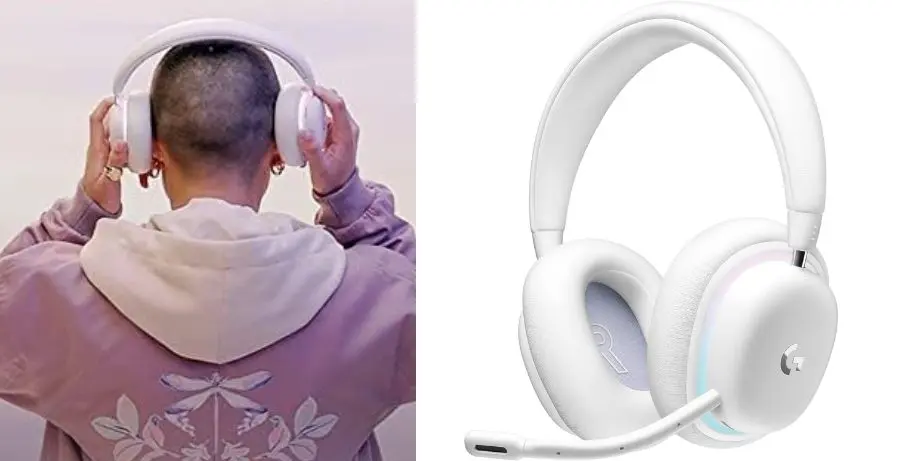 PRICE: $159.99 (30% Off) | Wireless gaming headset with intentional design to fit all gamers inclusive of people with smaller head sizes and those who wear glasses or small earrings. It also features multi-device gaming headset made for play; connects to PC, mobile, and aux input with pro-grade Logitech LIGHTSPEED wireless, Bluetooth, or 3.5 mm wired play flexibility. BUY HERE.
LG Smart Monitor (32SQ730S) – 32-Inch 4K UHD(3840×2160) Display
PRICE: $299.99 (25% Off) | The 32-inch UHD 4K (3840 x 2160) display reproduces clear images and vibrant colors with up to DCI-P3 90% (Typ.). Experience dramatic visual immersion with all your favorite shows, movies, sports and games. Features built-in webOS22, to find your favorites fast with built-in access to Netflix, Prime Video, the Apple TV app, Disney Plus, HBO Max, and instant access to over 300 plus free LG Channels with everything from comedy to movies to sports. BUY HERE.