Did you miss out on a sports game this year? Well, Black Friday deals mean that sports video games are all on sale. Sports games are one of the multiplayer games' pillars, and now is the perfect time to pick up all your annuals. With everything from racing, hockey, football, golf, and more, the old faithful are back, and a lot of them are better than before. Not sure what to get for those in your life who play video games and have a favorite sports team? Check out these Black Friday deals for sports games in 2023.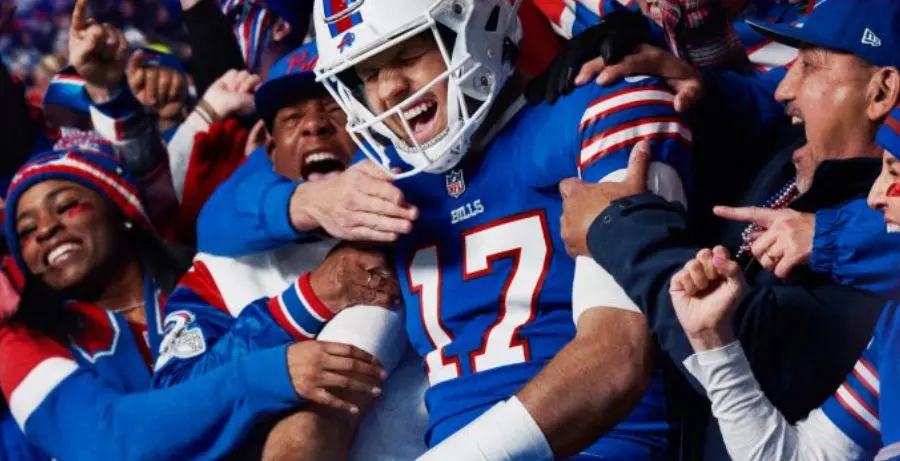 PRICE: $29.99 (57% Off on PS5), $69.99 (on Xbox Series X|S), $69.99 (on PC)
This iteration of Madden NFL has Sapien Technology that functions as a "leap forward" in character technology that uses anatomically correct NFL player skeletons, smarter AI enhancements, and crossplay across PS5, Xbox Series X|S, and PC.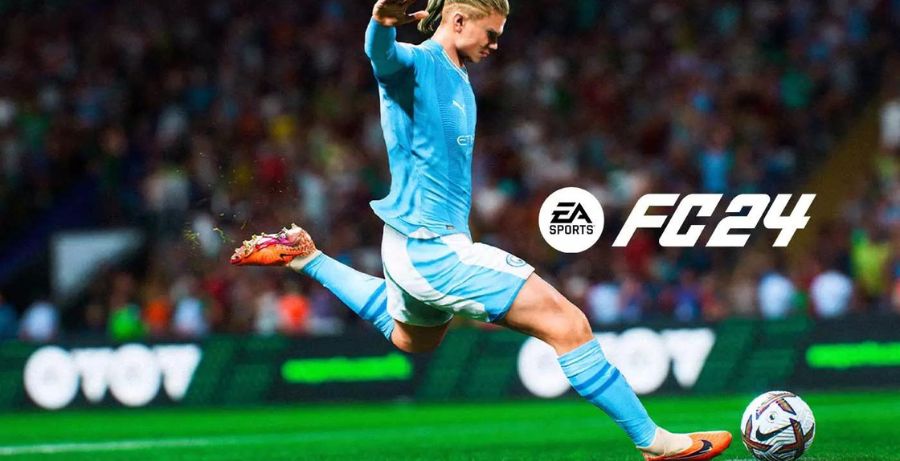 PRICE: $29.99 (57% on Xbox Series X), $29.99 (57% PS5), $69.99 (on PC)
When EA lost the FIFA name, they didn't just stop making the defining football game for gamers—Sorry, PES. The introductory game for a new franchise EA Sports FC 24 (or just EA FC 24) utilizes the Frostbite Engine with over 19,000 fully licensed players, 700 teams, and 30 leagues to play as and against.
PRICE: $23.49 (61% Off on PC), $29.99 (57% on PS5), $35.00 (50% on Xbox Series X|S)
Grab your squad and experience the past, present, and future of hoops culture in NBA 2K24. Enjoy loads of pure, authentic action and limitless personalized MyPLAYER options in MyCAREER. Collect an impressive array of legends and build your perfect lineup in MyTEAM. You'll also get to play through Mamba Moments as you play through Kobe Bryant's career.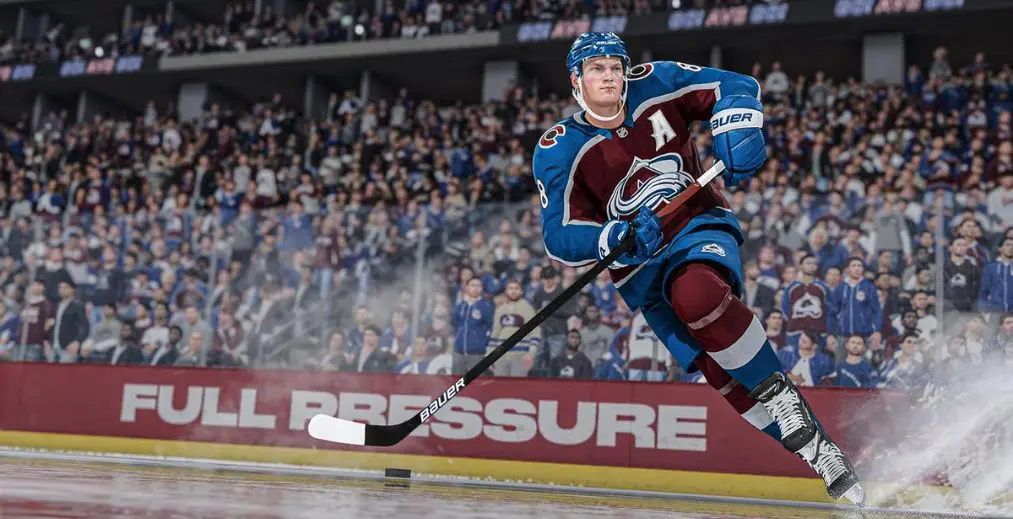 PRICE: $32.99 (53% Off on Xbox Series X), $32.99 (53% Off on PS5)
EA Sports NHL 24 offers authentic action for players with the Exhaust Engine, where sustained pressure in the attack zone leads to new game effects, and you get the chance to play through classic moments in hockey history. Additionally, this game iteration contains 75+ new goal celebrations to interact with your crowds in new ways.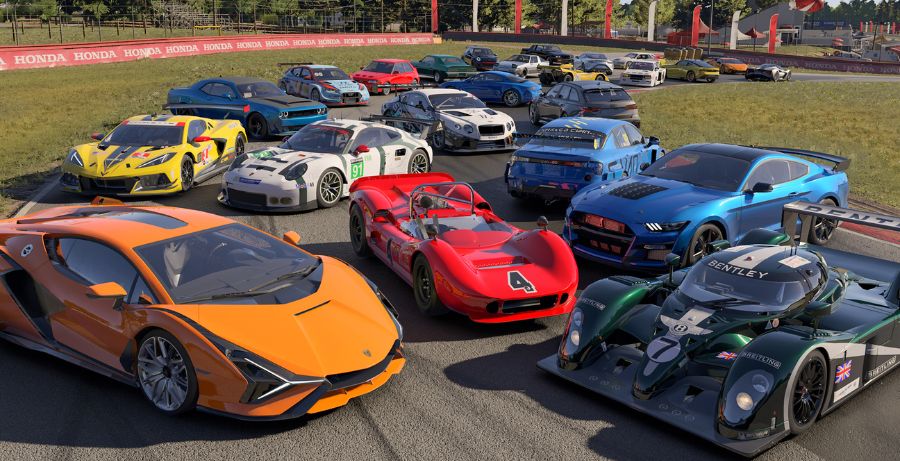 PRICE: Free on Xbox Game Pass or $55.43 (21% Off on Xbox Series X)
Race over 500 real-world cars, including modern race cars and more than 100 cars new to Forza Motorsport. Make every lap count across 20 living tracks with fan-favorite locations and multiple track layouts to master, each featuring live on-track scoring and fully dynamic time-of-day with weather and unique driving conditions where no two laps feel the same.

EA Sports PGA Tour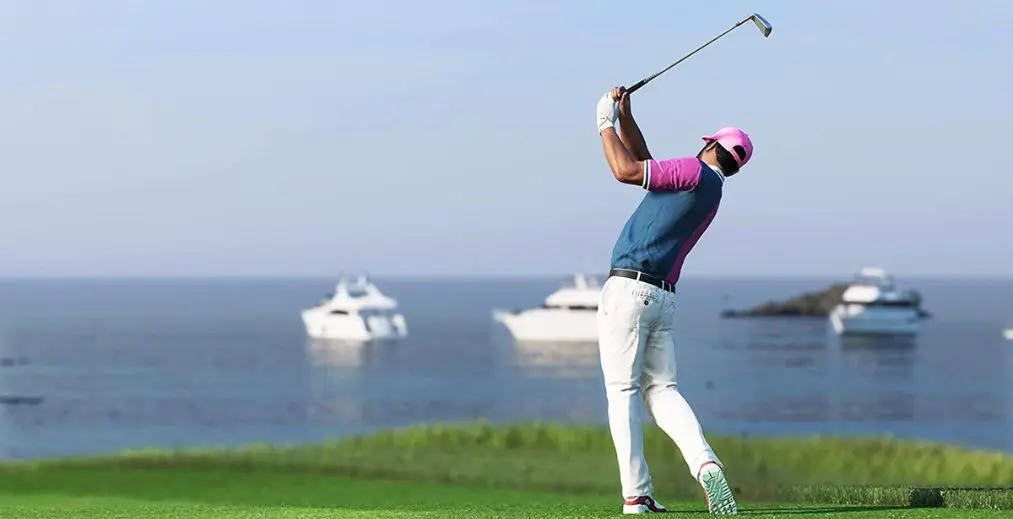 PRICE: $28.94 (59% Off on Xbox Series X), $39.99 (57% Off on PS5), $69.99 (on PC)
Compete in the PGA TOUR's best events in the season-long chase for the FedExCup. Conquer the top Amateur Championships, including the Augusta National Women's Amateur, the U.S. Amateur, and other elite international amateur events.
MLB The Show 23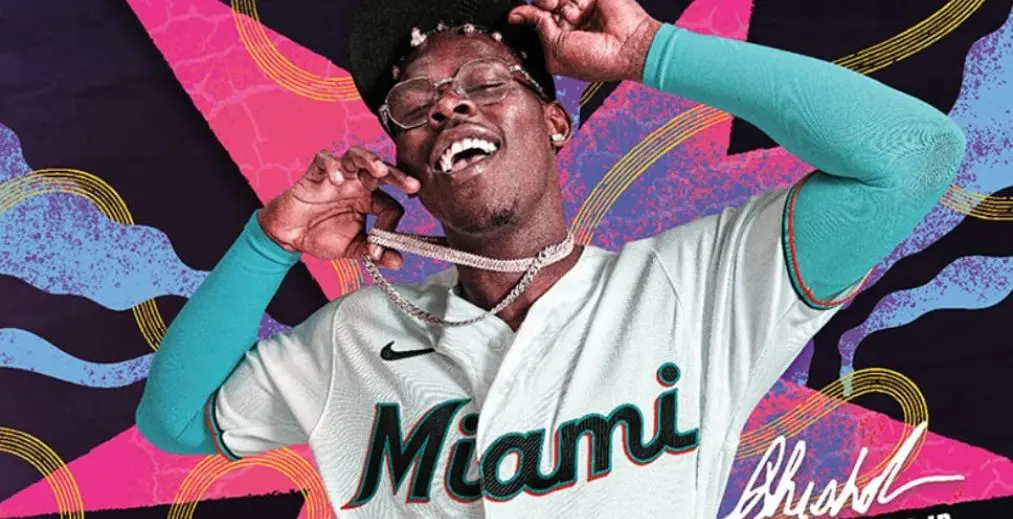 PRICE: Free on Xbox Game Pass, $69.99 (On Xbox Series X), $39.99 (%12 Off on PS5)
MLB The Show 23 gets you closer than ever to living your Baseball dreams on the diamond. Shock the game and Own The Show with your favorite players, your favorite rivalries, and all your favorite MLB moments. Franchise Mode now includes the new MLB Postseason™ format, schedule, and more CBA updates.
PRICE: $49.99 (29% Off on PS5),$49.99 (29% Off on PS5)
Powered by the Frostbite engine's advanced rendering capabilities, your favorite fighters now have unparalleled character likenesses to complement next-level environment fidelity that'll make their walk to the Octagon feel like a PPV main event. The all-new Real Impact System brings the intensity and strategy of a fight to life, as cuts and strikes absorbed can affect mobility, defense, stamina, and more. Take too much damage, and the doctor could stop the fight.