Spider-Man: Across the Spider-Verse has swung into the theaters and has left many heralding it as a feat of animation and a titular Spider-Man story. Among the intriguing characters, Spider-Man 2099, Miguel O'Hara, stands out as a time-traveling web-slinger from the future. Entering the comic scene in 1992, the Mexican-Irish O'Hara has wowed readers as he takes on the police state, evil corporations, and a futurist rogues gallery on Earth 928. If you're keen to deepen your knowledge of this troubled hero, we've compiled a list of ten must-read issues and arcs featuring the fanged web-slinger. These comics will allow you to immerse yourself in the compelling world of Miguel O'Hara and his adventures in the year 2099 and beyond.
1. Spider-Man 2099 Vol. 1 #1-10 (1992-1993)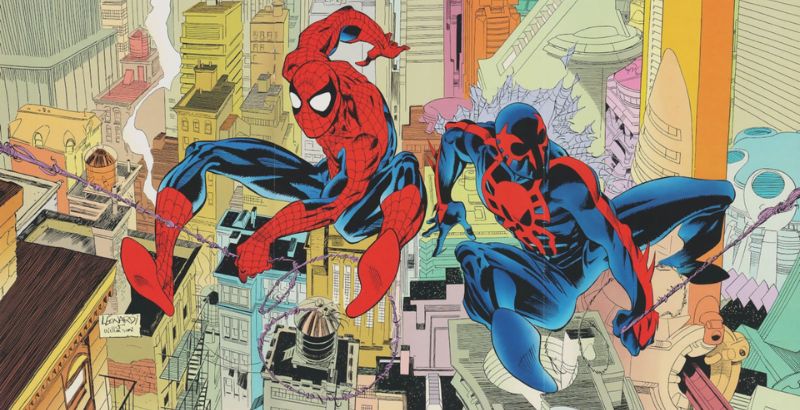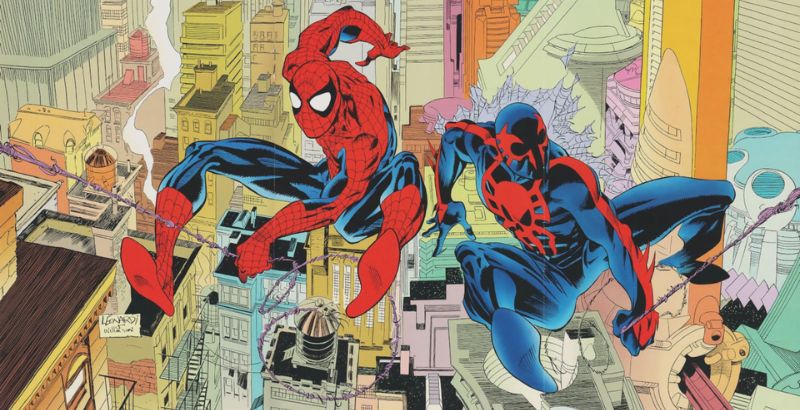 Following his first appearance in a preview in The Amazing Spider-Man #365 in 1992, Miguel O'Hara would receive his own series later that same year making him the first Latinx Spider-Man. This ten-issue arc by writer Peter David and artist Rick Leonardi showcases Miguel's origin, struggle to adapt to his new powers, his clashes with adversaries like the company Alchemax, and his exploration of the futuristic landscape of Nueva York 2099.
2. Spider-Man 2099 Meets Spider-Man #1 (1995)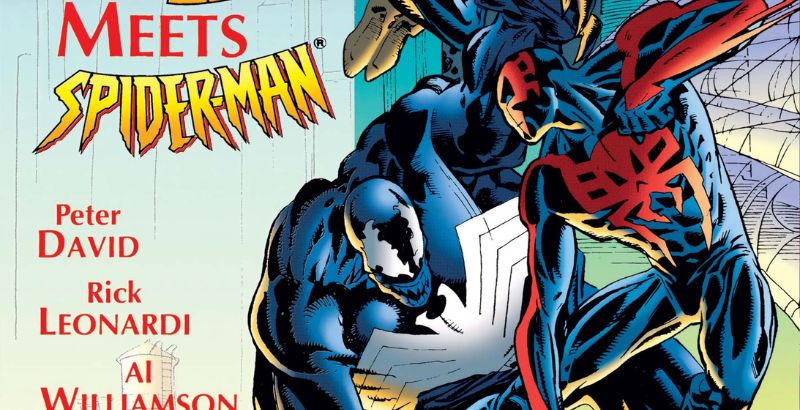 Peter David and Rick Leonardi continue O'Hara's story in this 1995 crossover event. Miguel O'Hara encounters the iconic Peter Parker of the present day. Witness the dynamic between the two Spider-Men as they team up and tackle a common threat while navigating the complexities of time travel and the dangers of temporal anomalies.
3. Spider-Man 2099 Vol. 2 #1-5 (2014-2015)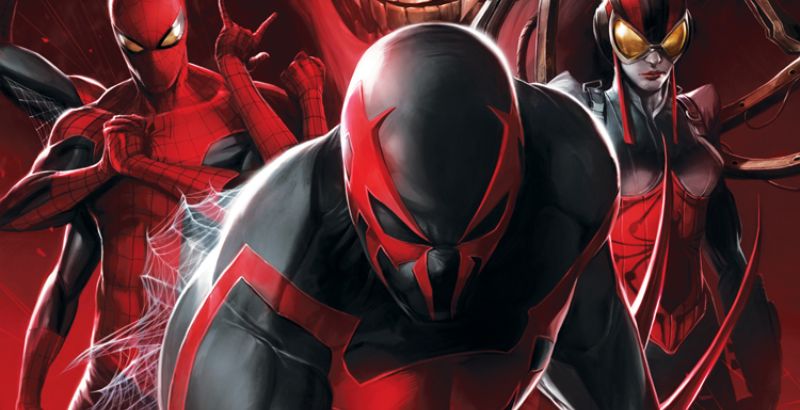 Continue your journey with this rebooted series by Peter David and artist Will Sliney. This time, Miguel is stuck in the year 2014. Alchemax has just been formed and Miguel has a chance to stop its corruption before it starts. His presence in the past doesn't go without notice as he must deal with the consequences of time travel in more ways than one.
4. Spider-Verse #1-2 (2014-2015)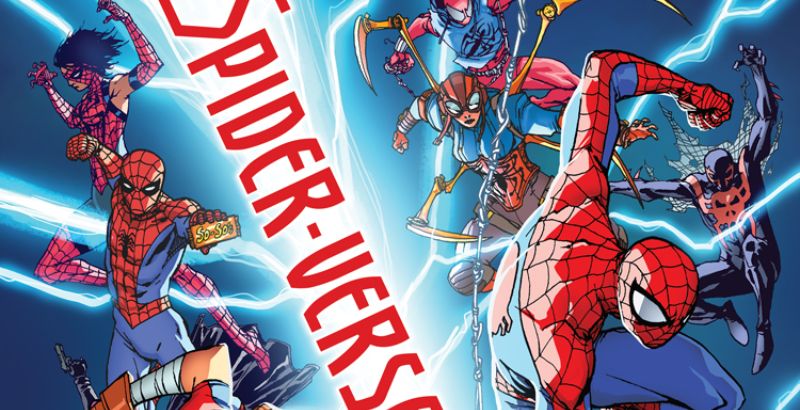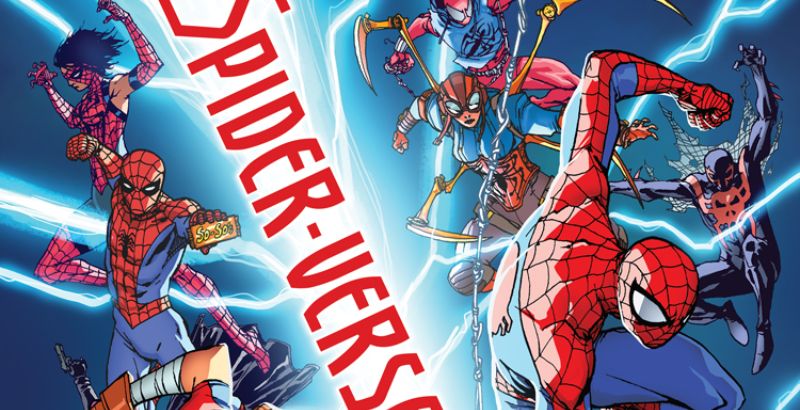 Join forces with Spider-Man 2099 and an ensemble of Spider-People from various dimensions in this exhilarating crossover event. Witness Miguel's involvement in the larger "Spider-Verse" storyline and his interactions with alternate versions of Spider-Man. Experience the foundation for Into the Spider-Verse and Across the Spider-Verse and Spider-Man 2099's place in it.
5. Spider-Man 2099 Vol. 2 #6-8 (2015)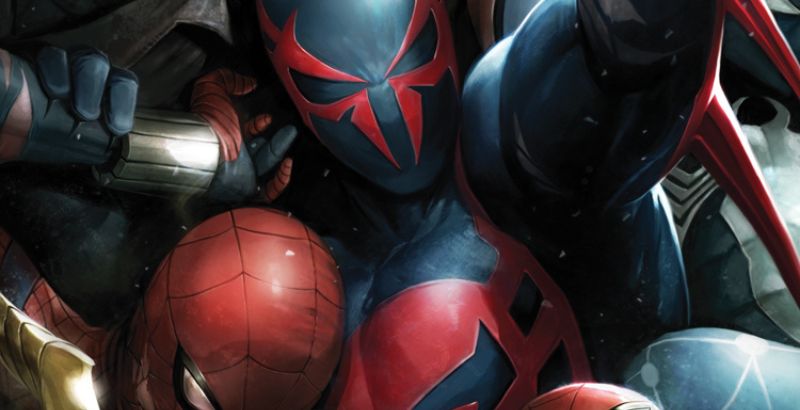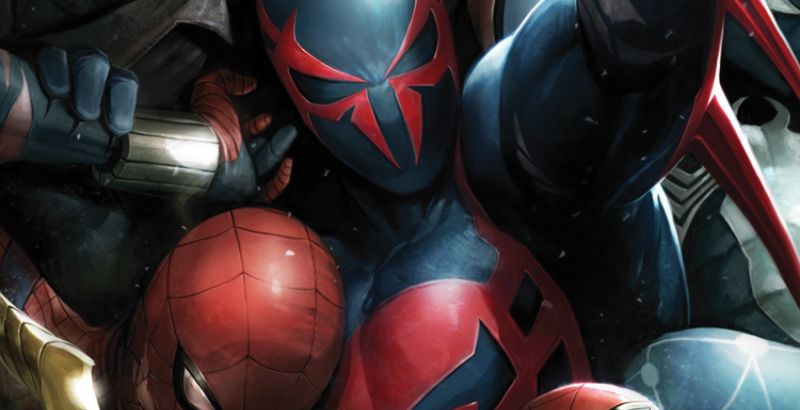 Miguel O'Hara returns back to 2099 but this time he is not alone. Experience a gripping storyline known that further explores the repercussions of the "Spider-Verse" event. Miguel O'Hara faces new challenges and confronts deadly threats across universes that put his abilities and determination to the test with the help of May Reilly as Lady Spider as the lines of when and where his true home are begin to be blurred.
6. Spider-Man 2099 Vol. 3 #1-5 (2015)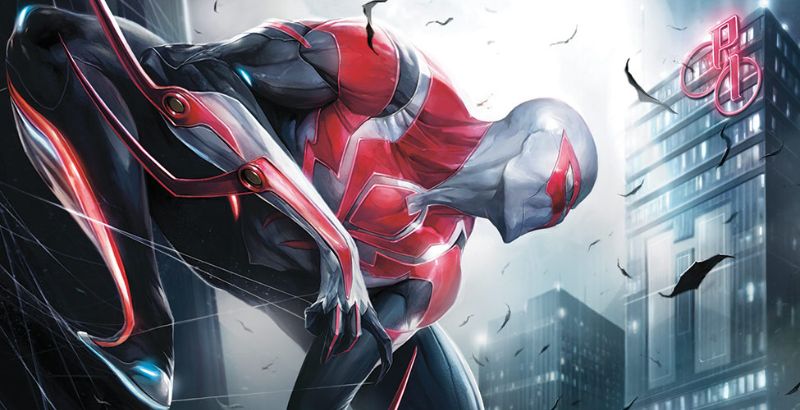 Experience Miguel O'Hara's adventures in the third volume of his ongoing series. Written by Peter David, this run presents a fresh take on Spider-Man 2099's character, exploring his relationships, his impact on the future, and his continued efforts to protect a world in turmoil. Dawning a new suit, Miguel works extensively with Peter Parker who serves as his moral compass as O'Hara is pushed to his limits in trying to prevent the dystopian 2099 future.
7. Spider-Man 2099 Vol 3. #13-16 (2015)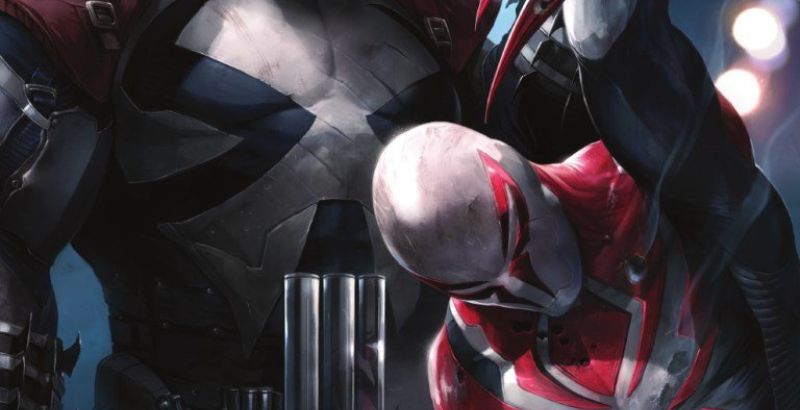 This titular arc follows Spider-Man 2099's place in both the Civil War II and Civil War 2099 storylines. In this epic crossover, readers will be able to experience many of their favorite heroes like Captain America (Roberta Mendez), Ghost Rider (Kenshiro Cochrane), and even some X-Man as O'Hara tries yet again to preserve his future.
8. Spider-Man 2099 Vol. 3 #25 (2017)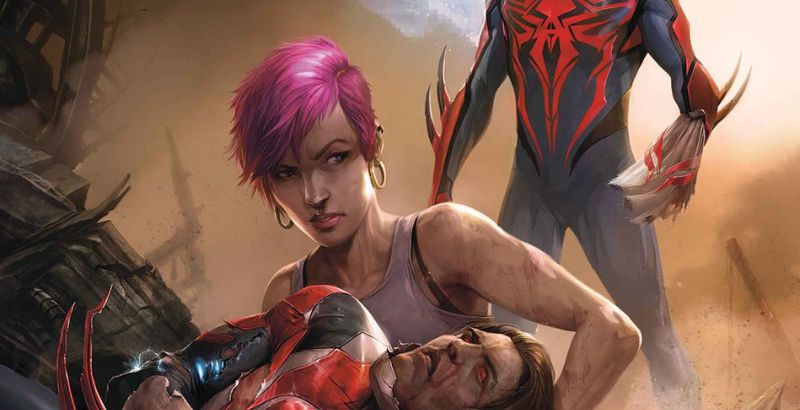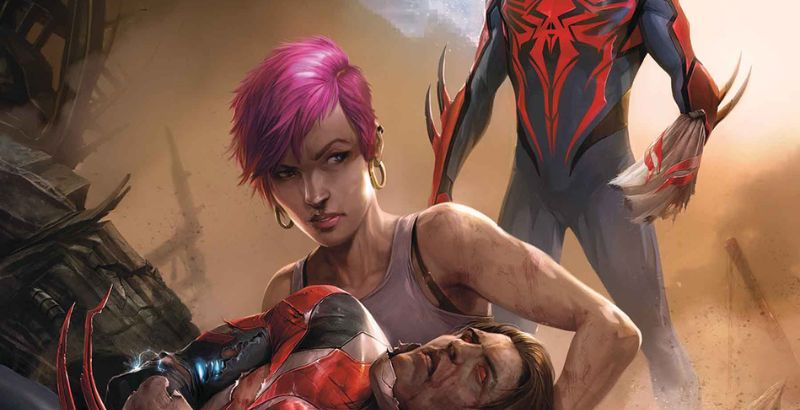 This landmark issue marks the 25th and final installment of the third volume. Join Miguel O'Hara as he faces his greatest challenge yet, culminating in an epic confrontation that holds significant consequences for his future. It is here that readers see Spider-Man 2099 make the ultimate choice that so many Spider-People have had to: the life of the one they love or the lives of countless others.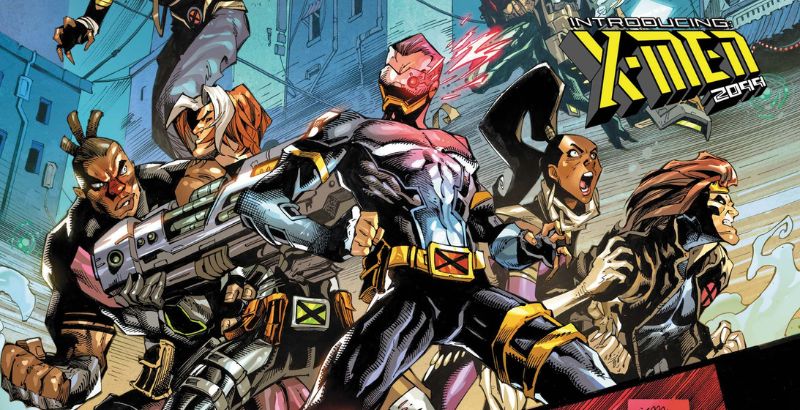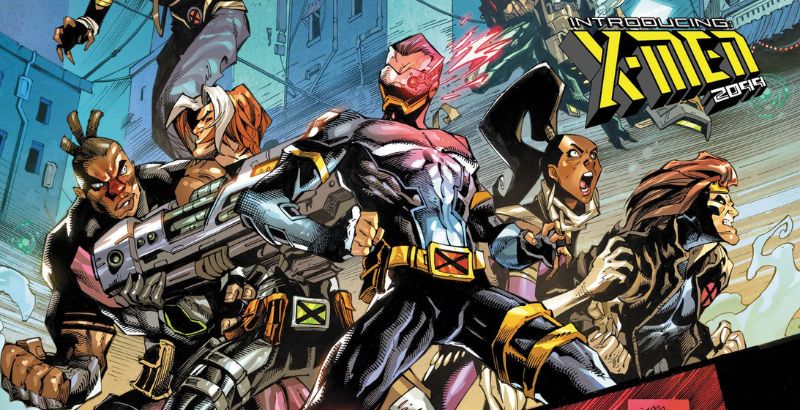 This exciting storyline written by Nick Spencer and illustrated by Jose Carlos Silva takes Miguel O'Hara on an intense journey with a plethora of new 2099 heroes and villains. Follow Spider-Man 2099 as he battles against formidable enemies and unravels the mysteries of his own existence. The stakes are higher than ever as the threats this time are on a celestial scale.
10. Spider-Man 2099: Dark Genesis (2023)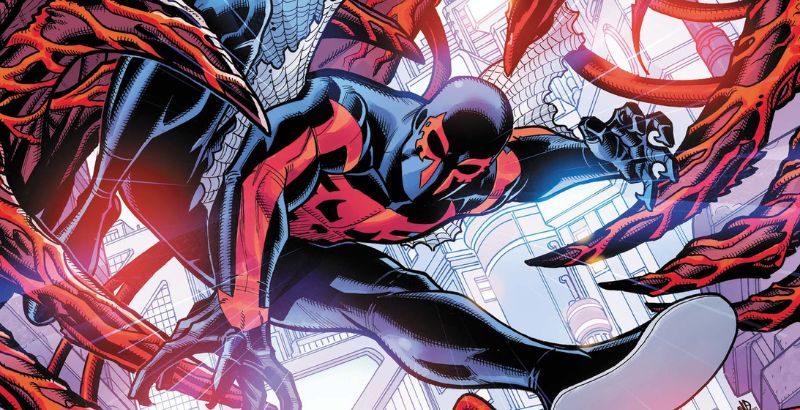 No exploration of Spider-Man 2099 would be complete without the latest series by Nick Spencer and Jose Carlos Silva., showcasing Miguel O'Hara's continued adventures and the challenges he faces in 2009. Brace yourself for gripping storytelling and intense action that features 2099 heroes and villains coming together to take on the unbridled evil that is Carnage 2099.
---
Spider-Man: Across the Spider-Verse has sparked excitement for the return of Miguel O'Hara as Spider-Man 2099. Whether you are finding the clawed web-slinger for the first time or revisiting his story again, by diving into these ten essential comic book arcs, you'll gain a deeper understanding of his character, his journey, and the intricate world of 2099. From his earliest appearances to pivotal crossovers and thought-provoking storylines, these comics offer a thrilling and comprehensive experience that will leave you craving more of the futuristic adventures of Spider-Man 2099.