One of the most tangible losses felt over this past year has been our ability to connect with people on a more intimate level. As we come closer to Valentine's Day, longing for some harmless flirting or open flattery is all too real. Unfortunately, it's too risky to take love lives IRL like we once did and it's essential to the health of all that today's romance happens with more precautions in place. Still, regardless if you're perpetually single or find yourself without a quarantine boo, there's no need to rush into your DMs looking for companionship this year. Instead, level up your love life with some of the most entertaining, visually stunning, and the best otome games available via mobile or gaming console.
In case you aren't in the know, otome games are Japanese dating simulators. Part video game and part graphic novel, these games offer roleplaying romance just a download away. Reminiscent of "Choose your own adventure" books these games have something to offer to everyone from casual manga fans to hard-core gaming otaku. Just in time for a virtual Valentine's Day, here's our round-up of some of the best otome games out now.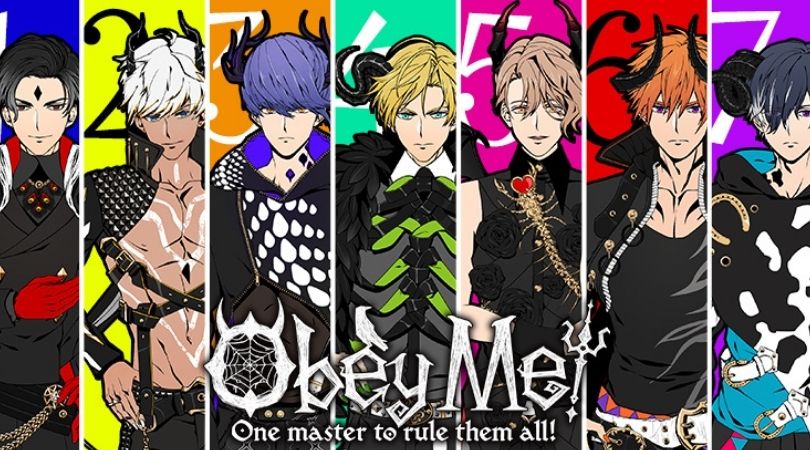 Developer: NTT SOLMARE
Platforms: Android, iOS
From the Shall we date? series of romance games, Obey Me! has you play as a MC who suddenly finds themself transported to the Devildom. Your goal is to learn about the new realm as an exchange student at the Royal Academy of Diavolo. At your disposal is a cast of 2-D dreamboats—including 7 demon brothers who act as your initial love interests. Through phone calls, text messages, interactive stories, and dance battles, you'll form bonds with the devilishly handsome demons and influence the progression of the story. The main character is not depicted in-game or assigned a gender which makes it much easier to imagine yourself or your favorite OC right into the story. Another highlight of this app is the frequent special events and new chapter updates that keep the gameplay fresh, fun, and flirty.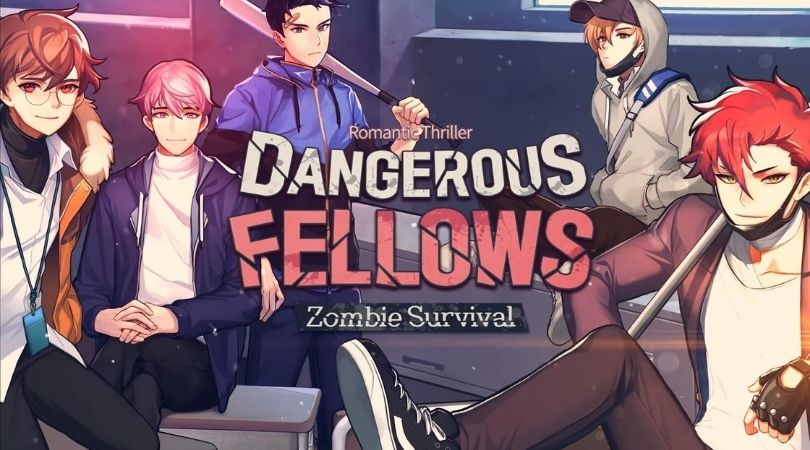 Developer: StoryTaco.inc
Platforms: Android, iOS
If horror is your jam and you believe no work of media is complete without a dash of zombies, Dangerous Fellows is just for you. In this game, you are a survivor of a global zombie outbreak. Things seem bleak until you're saved by 5 attractive strangers. Now allied with these zombie-killing cuties, your goal is to survive the apocalypse alive and possibly find love along the way. If you are a veteran otome game fan feeling burnt out by the same old storylines, this game offers a nice change of pace. Unlike most otome games that are light and sweet, this one is a darker tone and more serious narrative. The game offers 6 different endings based on your choices and intimacy levels—a neutral ending and 1 conclusion for each love interest—so there's plenty of replayability with this story.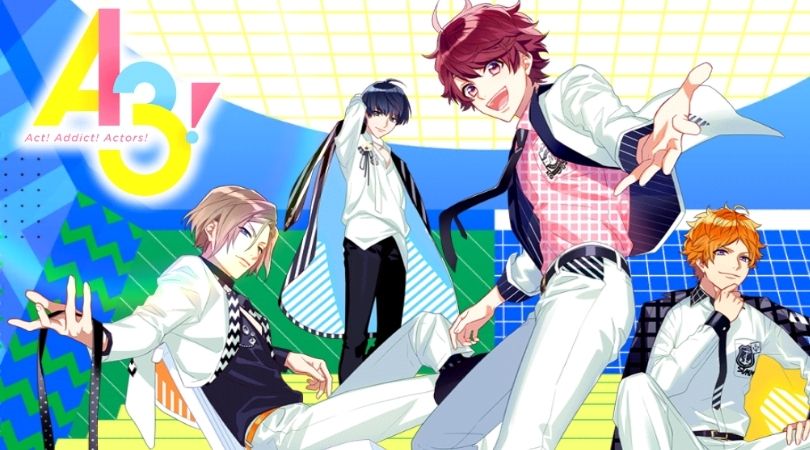 Developer: LIBER Entertainment
Platforms: Android, iOS
While most otome games feature storylines that are explicitly meant to be romantic, A3! isn't one of those stories. Don't get us wrong, there's still plenty of opportunity to flirt, but romance isn't the main goal of this game. In it, you play the daughter of a missing talent troupe director. In searching for your father, you find that his previous troupe, Mankai Company, is on the verge of collapse. Unexpectedly, you find yourself the new director of said company, tasked with finding new talent for the troupe while unraveling the mystery of your father's disappearance. You're likely to find yourself totally rooting for the 24 fully fleshed out idols-in-training as you help them aim for their dreams and unlock their greatest potential.
Developer: Ebullience Games
Platforms: Linux, macOS, PC
Handsome 2-D men aren't the only focus of otome games; there are plenty that feature love routes for female and non-binary love interests. One such game is Airis. In this story, you play Aliya, an adventurous swordswoman dedicated to defending the fantasy setting of Airis. Along with her 3 best friends (and potential love interests), Aliya travels the realm, protecting it from danger. The initially light fantasy feeling of the game underlies the mystery and drama that come later. The three main character routes all tell a unique perspective to the story so multiple gameplays are recommended. Each ending promises a surprising and bittersweet conclusion to our heroine's story.
Developer: Date Nighto
Platforms: PC, macOS
Hustle Cat is another otome game that offers you the choice of gender for your character and a chance at queer love. Plus, it's got cats! The main character's in-game avatar comes with multiple builds and the option for a male-presenting, female-presenting, and non-binary gender. You play as Avery Grey, the newest employee at the popular cat cafe, A Cat's Paw. While things seem pretty chill and your co-workers are super cute, things quickly get mysterious when you find an old book in the cafe's basement. Besides solving this mystery, you have the opportunity to romance 6 different characters (2 female and 4 male). The storytelling style and art have a comic-book feel to them and, as mentioned before, it has CATS!
Developer: CYBIRD
Platforms: Android, iOS
For fantasy lovers who are also partial to vampires and revisionist history, Ikéman Vampire is an otome game that ticks all your boxes. From the Ikémen Series of games, this story starts when your character makes a mysterious discovery at the Louvre that leads you to a mansion full of bloodthirsty hotties. But these aren't your typical vampires—they're famous historical figures reimagined as beautiful anime boys. So, if you've ever wanted to lust over Arthur Conan Doyle or Napoleon Bonaparte, say no more. They are among the historically inspired, vampiric love interests in this game. The goal is to survive a month in the mansion alongside the vampires while trying to avoid being eaten alive. While the game premise might be a little ridiculous, its art is beyond gorgeous and the voice acting is impeccable. It should also be mentioned that the game gets a little sexy at parts so it's not recommended for younger audiences.
---
This Valentine's Day is unlike any we've had before because of the unique problems caused by the pandemic. Instead of risking it all for a hook-up or grieving the loss of another holiday, try your luck with a 2-D romance. Whether you're looking for a light fantasy fling or a sexier affair, these otome games offer the pandemic-approved romance you've been looking for.