Reading Time:
2
minutes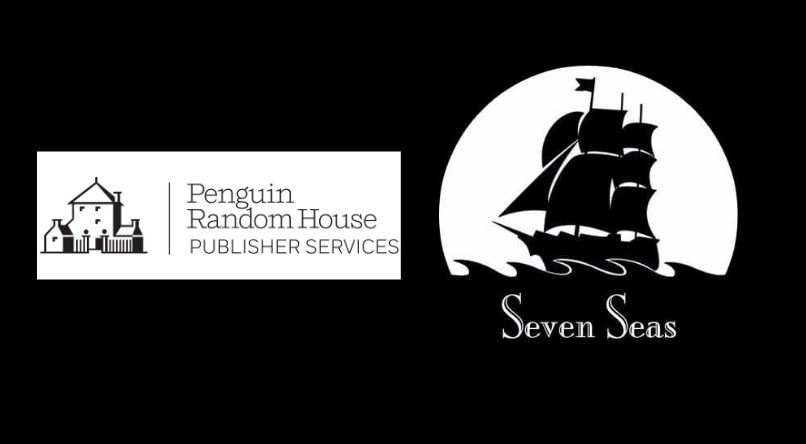 Penguin Random House Publisher Services (PRHPS) today announced a multi-year sales and distribution agreement with Seven Seas Entertainment, the largest independently owned manga publisher in North America. Beginning July 1, 2021, PRHPS will sell and distribute the entire frontlist and backlist across all sales channels worldwide.
Founded in 2004 by Jason DeAngelis, the award-winning Seven Seas Entertainment publishes hundreds of manga, light novels, original comics, and more annually across the company's four distinct imprints—Seven Seas, Ghost Ship, Waves of Color, and Airship. From bestselling titles like Monster Musume and The Ancient Magus' Bride, to the Harvey Award-winning manga My Lesbian Experience with Loneliness and the Eisner-nominated sci-fi romance orange, to hardcover editions of revered classics like Devilman, Captain Harlock, Cutie Honey, and Space Battleship Yamato, the breadth of Seven Seas' catalogue has legions of fans around the world.
On the partnership, DeAngelis said "The growth of Seven Seas and the growth of the manga industry have been meteoric. We are thrilled to partner with PRHPS as the next stage in our growth, and with their support, look forward to bringing our ever-expanding catalog to an even broader audience."
Additionally, Jeff Abraham, President of Penguin Random House Publisher Services, said, "Jason and the entire Seven Seas team have done a remarkable job of discovering unique manga properties with incredible potential and publishing and marketing them successfully. We've all been admirers of the program for years and we are invigorated to bring the full complement of PRHPS and Penguin Random House resources to bring their books to even more readers throughout the world."
Penguin Random House Publisher Services, a Penguin Random House company, is the book industry's leading provider of sales and distribution services to premium third-party publishers. Its wide range of service offerings includes sales, warehousing, physical and digital distribution, credit and collection, marketing, and information technology. Its portfolio of clients includes Beacon Press, DC Comics, Rizzoli, Kodansha Comics, New York Review Books, Shambhala, and many others.