Reading Time:
2
minutes
Bloober Team and global content leader Lionsgate announced Blair Witch: Oculus Quest Edition, a brand-new version of the Blair Witch story built specifically for the VR experience. This edition will be coming to the Oculus Quest platform on October 29th, 2020 – just in time for Halloween.
Blair Witch: Oculus Quest Edition is a new version of Bloober Team's Blair Witch story, built specifically for VR from the creative minds behind the critically acclaimed Layers of Fear. It is a story-driven, psychological horror game where users experience first-hand the toll that fear can take on the mind through an original story inspired by the cinematic lore of Blair Witch.
The Blair Witch story has been rebuilt for the Oculus Quest platform to offer a uniquely immersive and horrifying VR experience. With environments redesigned for more interactivity and accommodate new creature encounters. In addition, there is a new control system and mechanics for your canine companion, Bullet – give him a treat right out of your hand, pet him at any time, and even play fetch! Players can enjoy a 360 immersive experience in the Black Hills Forest.
The key features of the game on the Oculus Quest make a new and unique experiences. You'll be given new ways to interact with your sidekick, Bullet and walk in newly-designed interactive environments to immerse you in terror. Additionally, you'll be able to catch, throw, and stack objects that you find throughout the woods and map out your theories with an interactive marker to draw on paper and other objects.
To make the experience more immersive, drawers, doors, gates, and car trunk open at your touch in your investigation, snap branches with your hands, and operate handles and buttons and unlock doors with keys and codes plan escapes.
The game also features a new control system optimized for horrifying VR gameplay with eerie new sounds and spine-chilling in-game events to surprise and scare players. But most exciting, Blair Witch: Oculus Quest Edition will feature additional encounters with the mysterious forces that lurk in the forest.
Designed with the Oculus Quest platform in mind, Blair Witch: Oculus Quest Edition supports higher resolution and high-quality textures made possible by the power of this new hardware. Blair Witch is planned to release on additional VR platforms in the coming months.
Blair Witch: Oculus Quest Edition will be available in the Oculus Store for $29.99.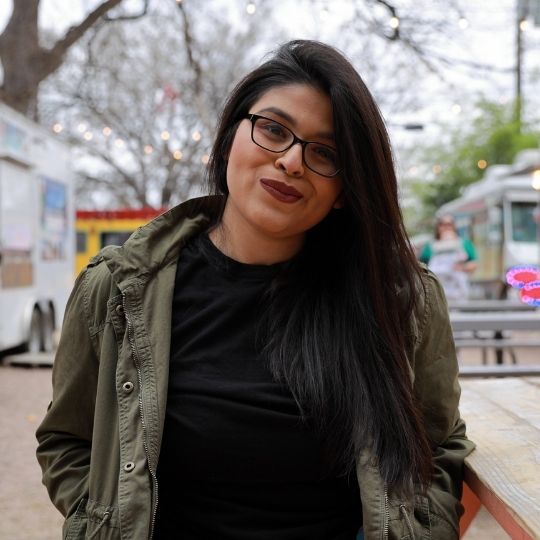 Kate Sánchez is the Founder and Editor-in-Chief of But Why Tho? A Geek Community. There, she coordinates film, television, anime, and manga coverage. Kate is also a freelance journalist writing features on video games, anime, and film. Her focus as a critic is championing animation and international films and television series for inclusion in awards cycles.