Reading Time:
2
minutes
To celebrate the Crunchyroll Original series "Noblesse," Crunchyroll is providing lunch to select winners in the U.S. on Wednesday, October 14. Through this activation with Fooji, Crunchyroll is offering fans on Twitter the chance to win a Noblesse pizza delivered directly to their homes in an awesome branded pizza box (featured above).This Tweet will be posted on Wednesday, October 14 at 11 AM PST so fans are encouraged to keep an eye out!
To enter the deliciously epic contest, fans are invited to follow @Crunchyroll on Twitter where the Crunchyroll team will post an official tweet with all the details, including how to respond in order to enter the contest. Alongside this contest, Crunchyroll will debut Episode 2 (available to premium members) and release Episode 1 as available for free viewing with ads.
Noblesse, a Crunchyroll and WEBTOON production based on the WEBTOON series of the same name, follows the journey of Raizel, who tries to fit in with modern high schoolers while protecting his fellow nobles after awakening from an 820-year slumber! The series premiered exclusively on Crunchyroll on Wednesday, October 7 with new episodes airing every Wednesday. Fans are encouraged to check out the "Noblesse: Awakening" OVA in order to dive right into the first episode (Crunchyroll host Tim Lyu shares a handy breakdown here as well).
The Noblesse pizza delivery will be available to winners located in Chicago, Los Angeles, New York, Philadelphia and San Francisco. U.S. entrants outside of selected cities will be eligible to win a $20 DoorDash gift code. The winners will be encouraged to post their delivery (and excitement) on social media to celebrate the Noblesse anime.
Noblesse is the latest Crunchyroll Original series, which has included Tower of God and The God of High School, which are available to binge now on Crunchyroll. Additional Crunchyroll Originals premiering as part of the fall anime season are TONIKAWA: Over The Moon For You and Onyx Equinox.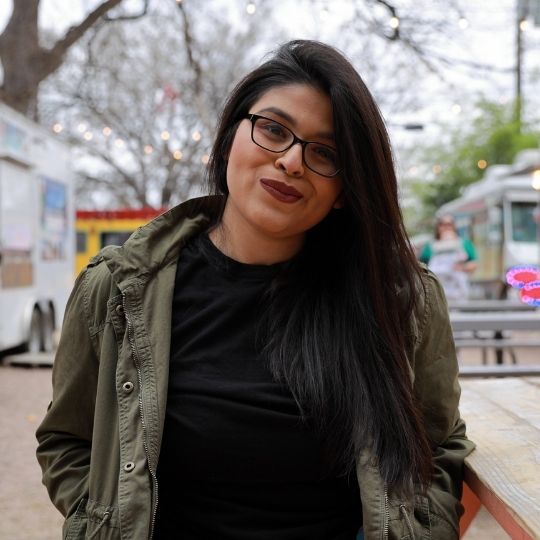 Kate Sánchez is the Founder and Editor-in-Chief of But Why Tho? A Geek Community. There, she coordinates film, television, anime, and manga coverage. Kate is also a freelance journalist writing features on video games, anime, and film. Her focus as a critic is championing animation and international films and television series for inclusion in awards cycles.