Reading Time:
7
minutes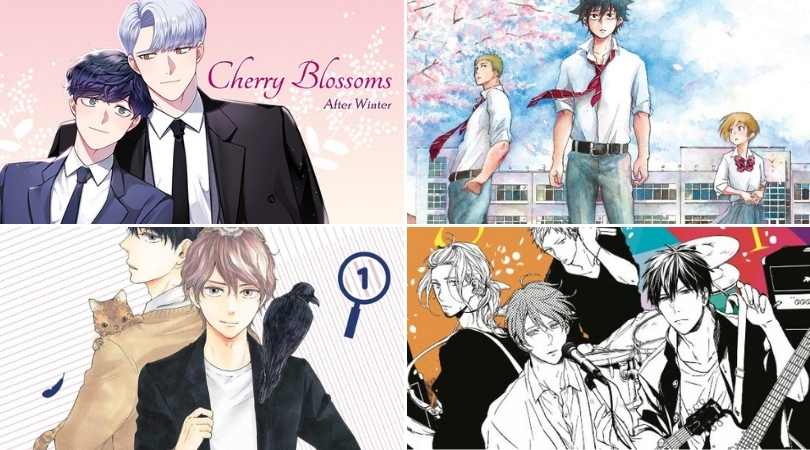 Yaoi, more affectionately known as Boys Love (BL), is a genre of storytelling that focuses on male/male romances. Beginning in manga and anime, it is also a category for Korean manwha and Chinese manhua webcomics published on sites like Tappas and Lezhin. While many in anime/manga fandoms, especially in the United States, tend to write off these titles as always having a focus on the sexual intimacy between partners, there are many titles that focus on emotional development and growth both of the individual characters and the couple. Recent BL manga and manhwa offer up heartwarming stories of romance, yes, but also showcase the difficulties of coming out as gay to your friends and publicly embracing your relationship in a society filled with homophobia.
If you're new to manga reading all together, you can check out this guide to jumping into reading manga as a medium. That said, the titles on these list are great finds to pick up whether you're already a consumer of manga, manwha, and the like. BL manga and series can range from the tamer shonen ai titles, which focus on a younger demographic of readers and resembles the more traditional shojo romances in the will-they-won't-they kiss sort of way to the more explicit titles that put sexual intimacy at the forefront. That said, these terms tend to be fluid in fandom and both yaoi and shonen ai fall under the BL umbrella. Futekiya, a BL digital publisher, does a great job of breaking down the nuances between titles in fandom usage which dives deeper into terminology here.
Personally, I'm a fan of BL across this spectrum, but in order to showcase the strength of the genre against the more stereotypical interpretations of it, I wanted to craft a list for those looking to get started reading BL and include titles that focus on larger themes. While these titles may contain moments of sexual intimacy, that intimacy isn't the main driver of the story. Below, you'll find descriptions of the titles and affiliate links to where you can buy them.
Given
Volumes Currently in English: 3
Publisher: SuBLime (VIZ Media)
Mangaka: Natsuki Kizu
Rating: 13+
Love of music unites the four members of the band Given: hotheaded guitarist Uenoyama, playboy drummer Akihiko, gentle bassist Haruki, and Mafuyu, a singer gifted with great talent and burdened by past tragedy. Their struggles and conflicts may drive wedges between them, but their bond to the music—and to one another—always brings them back together again. Ritsuka Uenoyama is bored with it all—with school, with his basketball club, and even with his one true passion: playing guitar. That is, until the day he finds his favorite hidden napping spot occupied by a strange boy cradling a broken-stringed guitar. At first, Uenoyama is nonplussed by Mafuyu Sato and his slightly odd behavior, but when, on a whim, he asks Mafuyu to sing, the power of that song pierces him to the core.
Given is one of my favorite manga of all time. It's a powerful story of finding yourself, moving through grief, and learning to love again even through guilt. The title is still ongoing and has switched gears from just focusing on Mafuyu and Ritsuka, and is now covering the relationship between Haruki and Akihiko. This switch to a more adult relationship given the age of character adds depth to Given's commentary and portrayal of romance. Read here.
RePlay
Volumes Currently in English: One-shot
Publisher: TokyoPOP
Mangaka: Saki Tsukahara
Rating: 16+
Yuuta and Ritsu have been playing baseball together since they were children, but they were defeated in their last local tournament over the summer. Ending their baseball careers on a low note, they must retire from the high school team to study for university entrance exams. Still, Yuuta finds himself unable to give up his lingering attachment to baseball. The one person who can truly understand him is Ritsu, who has been acting worryingly distant since they quit the team. But there's something Yuuta himself doesn't understand… Does he think of Ritsu as his partner in the way that a teammate would, or is the affection between them something stronger?
Replay is as much a coming of age story as it is a high school romance. Both main characters have to learn who they are off the baseball field and how to navigate their relationship when they aren't supporting each other in sports. This title is about love, finding out who you really are, and how you can support the person important to you along the way. Read here.
Dekoboko Sugar Days
Volumes Currently in English: One-shot
Publisher: TokyoPOP
Mangaka: Yusen Atsuko 
Rating: 16+
Yuujirou Matsukaze has been close friends with Rui Hanamine since the two of them were children. Back then, Yuujirou was the one who stood up for and took care of his adorable, soft-hearted friend. But as it turns out, Yuujirou's childhood dreams end up growing a little too big to handle ― or, rather, too tall!  At over six feet in height, the cheerful and happy-go-lucky Rui towers over his would-be protector… and still has no idea Yuujirou's had a crush on him since they were kids!
Dekoboko Sugar Days isn't about fighting feelings, but instead, growing into them. What sets this manga apart is the fact that both main characters are supported by their friends in their romantic endeavors which allows this title to be joyful in a way others aren't. Read here.
Blue Flag
Volumes Currently in English: 4
Publisher: VIZ Media (Currently available on the Shonen Jump App)
Mangaka: KAITO
Rating: 13+
For some reason, Taichi Ichinose just can't stand Futaba Kuze. But at the start of his third year in high school, he finds himself in the same homeroom as her, along with his childhood friend Toma Mita, a star athlete. One day, Futaba opens up to Taichi and admits she has a crush on Toma. She then asks for his help in confessing to him! There's just one problem—Toma seems to already have a secret crush on someone else.
A shonen ai BL manga, this one explores the pitfalls of youth and the pressures to hide your feelings for someone society tells you that you can't be with. With a love quadrangle forming, this series manages to avoid harmful tropes and instead have serious conversations about love, sexual orientation, and the fear of the future. Read here.
Toritan : Birds of a Feather
Volumes Currently in English: 1
Publisher: SuBLime (VIZ Media)
Mangaka: Kotetsuko Yamamoto
Rating: 16+
Inusaki, a detective and unwitting jack-of-all-trades for his neighborhood, has the ability to communicate with birds…and hates it. Yet when he runs into a crow that knows his name, he can't help but befriend him, naming him "Kuro." Later, when Inusaki seems to hear Kuro's voice, he finds only the landlord's son. Why do the crow and the landlord's son sound so similar, and why can't Inusaki stop blushing whenever Kuro the crow crosses his mind?!
Toritan's inclusion on this BL manga and manhwa list, despite only having one volume of the story told is because of its quirky supernatural concept. It's a wholesome and interesting story that deals with the concept of being different and hiding a part of yourself and what it's like when you find someone who can understand you. Or, in this case, speak your language. Read here.
Cherry Blossoms After Winter
Seasons: 4
Platform: Tappytoon
Creator: Bamwoo
Rating: Teen (Seasons 1 & 2) – Mature (Seasons 3 & 4)
Cherry Blossoms After Winter is an ongoing BL series (manwha) that is currently at four seasons of content and is available to purchase by episode on TappyToon. Each season focuses on a different part of Haebom and Taesong's life starting with high school. In the series, Haebom was taken in by Taesung's mom after he lost his parents. Living together with Taesung since childhood, their once-close relationship slowly changed into one where they would ignore each other and thought they hated each other. But in their last year of high school, they found themselves in the same class and they begin to start talking and revealing their true feelings for each other. Starting off as shonen ai for the first two seasons, their romance is wholesome and emotional. With sexual intimacy coming into the picture in season 3 and 4, we've now gotten to see them grow together from high school students to adults in their first career jobs. With more to come, this is a great series that showcases the growth of each character together and separately over time. Read here.
---
Getting into new manga can be hard with so many titles available and new ones coming out constantly. But with these six BL manga and manwha recommendations, I hope you're excited to jump into a new genre. There are publishers and webcomic platforms that have stories of nearly every genre within BL to offer. Supernatural, pure romance, or even stories where the romance between leads takes a back seat for larger themes, all help make up a genre of storytelling that is wonderful to jump in to.
Synopsis for 6 BL Series To Get You Into the Genre were taken from listed product pages.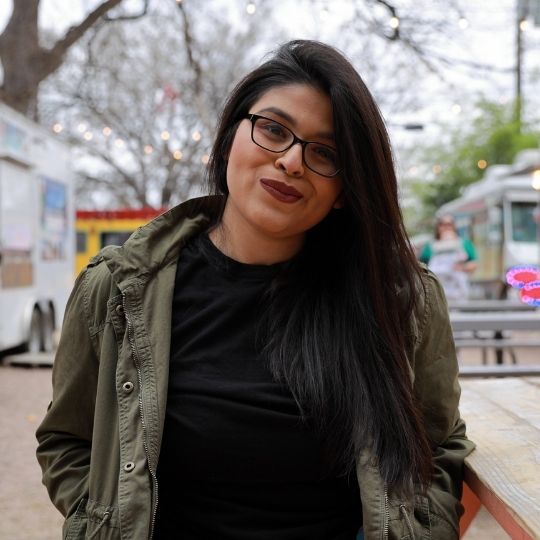 Kate Sánchez is the Founder and Editor-in-Chief of But Why Tho? A Geek Community. There, she coordinates film, television, anime, and manga coverage. Kate is also a freelance journalist writing features on video games, anime, and film. Her focus as a critic is championing animation and international films and television series for inclusion in awards cycles.