Reading Time:
2
minutes
We got the chance to speak with voice actress, Alejandra Reynoso, as a part of the 1st Geekspanic Heritage Month. This podcast series is a celebration of Hispanic Heritage and Latinx History for National Hispanic Heritage Month, which is from September 15th to October 15th. Geekspanic Heritage Month is presented in partnership between us and the Nerdtino Expo, the 1st East Coast Latinx Comic Book Convention. Known for her work as Sypha Belnades, Reynoso talks about how she got started in voice acting, the different methods that go into vocalizing dialogue and the sounds that come with action sequences, and of course everything about the most powerful character in Castlevania. 
In this interview, we also get the chance to discuss how Sypha's season three character arc, which includes romance, and how the team behind the series made sure to keep her independence intact. We also get to speak about Sypha's power throughout the series and how she's pretty much the reason Trevor Belmont is alive. But perhaps one of the more important topics of conversation is the representation that Sypha presents for women in anime and animation. Specifically how the character is the strongest in the series and what that means in a genre that often doesn't give women characters the agency they deserve. Plus we dive into how Reynoso came up with Sypha's accent and the work she puts into it.
Additionally, in celebration of Hispanic Heritage and Latinx History we dive into Reynosos' Mexican background, her love of Ballet Folklorico (Mexican Folk Dancing), and of course her latinidad more generally. Reynoso explains her deep connection to Ballet Folklorico and how she sees the art form as a way to showcase the diversity of Mexican identity as she takes us through her favorite dances and how they represent different elements of what it means to be Mexican – especially when it comes to recognizing our indigenous heritage.
Hit play on the episode above to hear our full interview with Alejandra Reynoso and follow her on Twitter to keep up with her projects, like Narwhal and Jelly, and Articfical. If you would like to read the Harvard article referenced in her interview, head here.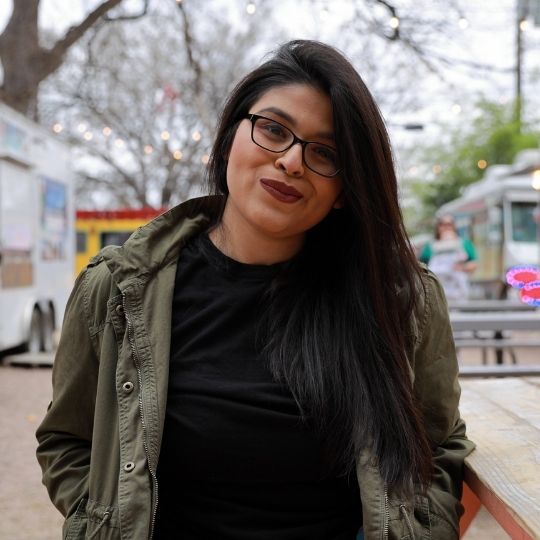 Kate Sánchez is the Founder and Editor-in-Chief of But Why Tho? A Geek Community. There, she coordinates film, television, anime, and manga coverage. Kate is also a freelance journalist writing features on video games, anime, and film. Her focus as a critic is championing animation and international films and television series for inclusion in awards cycles.