Reading Time:
2
minutes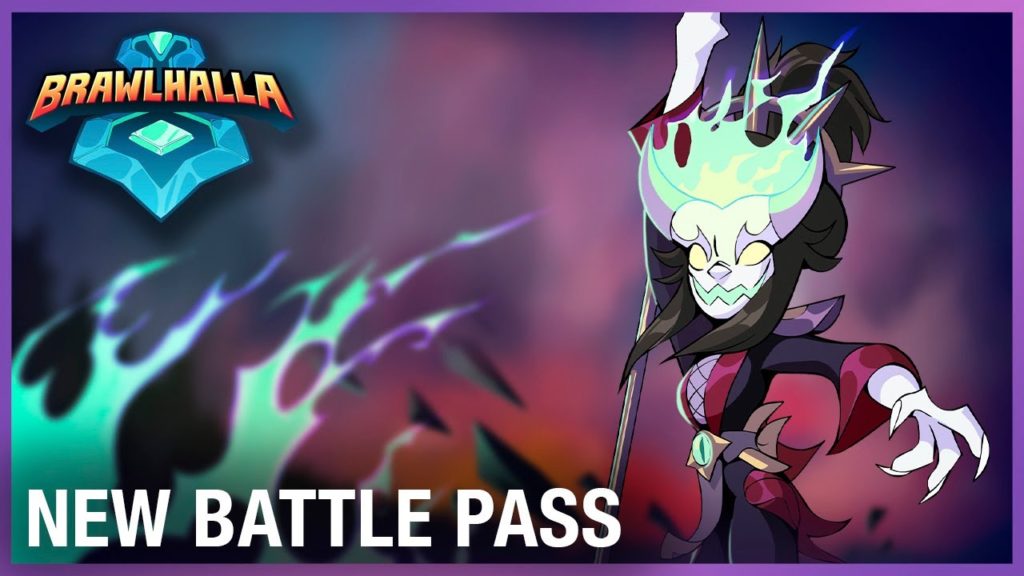 Brawlhalla's Season 2 Battle Pass is available now on all platforms for $9.99! This season will last 12 weeks, the Brawlhalla Season 2 Battle Pass casts Legends in a Synthwave theme, a 1980s retro-futuristic universe where players will be able to unlock up to 85 Tiers with rewards unique to this Battle Pass.
Players progress through the Season 2 Battle Pass by earning Gems through General, Daily and Weekly missions, increasing their Battle Pass Tier. One Daily Mission is granted to each player every day, with the ability to store up to three Daily Missions at a time. Once a Day, players can recycle a Daily Mission for a new one, while Weekly Missions open each new week of the Battle Pass and will not expire until the end of the Brawlhalla Battle Pass Season. If players want to progress faster through the tiers, they can unlock them immediately for 35 Mammoth Coins each.
All players can earn and advance Battle Pass Tiers in the free track and unlock new Avatars, Color Schemes, Weapon Skins, Emotes, and Sidekicks. Plus, the Gold Battle Pass offers Brawlhalla's players the access to even more unique rewards like Character Skins, KO Effect, Progression Podium, Progression Skin, Mammoth Coins, Battle Pass Boosters, Loading Frame, UI & Nameplate Theme, and all the rewards the free pass offers.
Additional Weekly Missions are available to players who own the Gold Battle Pass, which immediately grants all rewards for previously unlocked tiers upon purchase, including the most radical Synthwave loot and accessories.
Developed by Blue Mammoth, Brawlhalla is an epic free-to-play platform fighting game that brings players to the fight for glory in the halls of Valhalla. Choosing from 50 unique characters, players can jump into single-player and co-op modes as well as online and local competitions. Brawlhalla also supports cross-platform play between the Xbox One family of devices including the Xbox One X, Nintendo Switch™ system, PlayStation 4 system, PC, iOS, and Android devices where players can play custom games and queue together for all online matchmaking.