Reading Time:
2
minutes
San Diego Comic Con may be canceled but it's online event Comic Con @ Home has been showcasing the best of the industry, continuing with Friday's ceremony for the The Will Eisner Comic Industry Awards held Friday, July 24, 2020. First announced during the online event,  Witch Hat Atelier by Kamome Shirahama, and published by Kodansha USA Publishing, was awarded a 2020 Eisner Award for Best U.S. Edition of International Material-Asia category.
"Witnessing the spellbinding charm of this manga with universal appeal entrance the world has been enormously gratifying for us at Kodansha USA," said President & CEO Alvin Lu. "This special recognition by the Eisners committee and voters is a great honor. On behalf of the enormously talented Shirahama-sensei, thank you."
Often considered by the comics, manga and graphic novel industry as "the Oscars of Comics," the Eisner Awards are voted on by industry professionals and given out in more than two-dozen categories each year during Comic-Con International San Diego. This year, Witch Hat Atelier won a 2020 Eisner Award, joining other Kodansha USA Publishing titles who have also received this award in the past including, Tokyo Tarareba Girls by Akiko Higashimura in 2019, and AKIRA by Katsuhiro Otomo in 2018.
Witch Hat Atelier is the beautifully illustrated, all-ages, story about a girl who longs for magic in her life and learns that, on the inside, she already is what she wishes she could be. The series is set in a world where everyone takes wonders like magic spells and dragons for granted. There, Coco is a girl with a simple dream: she wants to be a witch. But everybody knows magicians are born, not made, and Coco was not born with a gift for magic. Resigned to her un-magical life, Coco is about to give up on her dream to become a witch … until the day she meets Qifrey, a mysterious, traveling magician. After secretly seeing Qifrey perform magic in a way she's never seen before, Coco soon learns what everybody "knows" might not be the truth, and discovers that her magical dream may not be as far away as it may seem…
Witch Hat Atelier has seen over 2.3 million copies published across 18 countries, and is available to English speaking fans digitally via Amazon Kindle, BookWalker, comiXology, Apple Books, Google Play, Rakuten Kobo, Nook, and izneo, and also available in print, distributed by Penguin Random House.
Grab Witch Hat Atelier using our ComiXology Affiliate Link.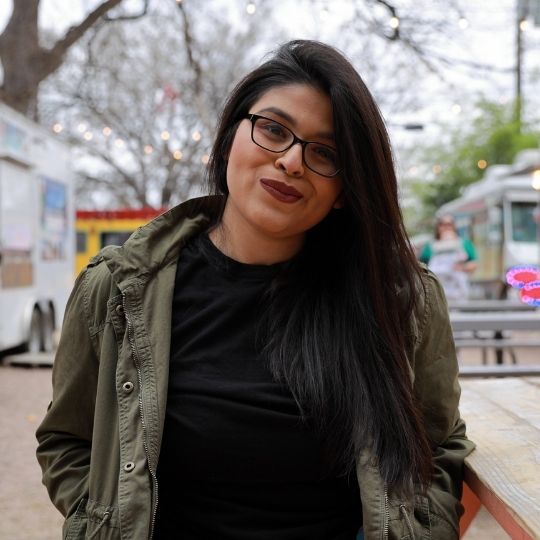 Kate Sánchez is the Founder and Editor-in-Chief of But Why Tho? A Geek Community. There, she coordinates film, television, anime, and manga coverage. Kate is also a freelance journalist writing features on video games, anime, and film. Her focus as a critic is championing animation and international films and television series for inclusion in awards cycles.