I love the holidays. Setting up the tree, eating tamales, drinking gallons of hot chocolate, dressing my dog up in cute pajamas, all of it! But with so many Christmas movie marathons they're either full of heartfelt or just A Christmas Story on repeat and I can really only take so much of generic Hallmark romances and I truly never want to watch that "classic" holiday movie ever again. So, what do I do?
Well, I'm a horror fan and the best Christmas movies are horror movies. You get all the lights, trees, Santas, and all mixed with some mayhem, morality lessons, and angry murderous gingerbreadmen. So, if you're like me, here are my top 10 horror movies to get you in the holiday spirits and not feel like you're watching The Gift of the Magi loose adaptation number 50.
10. Holidays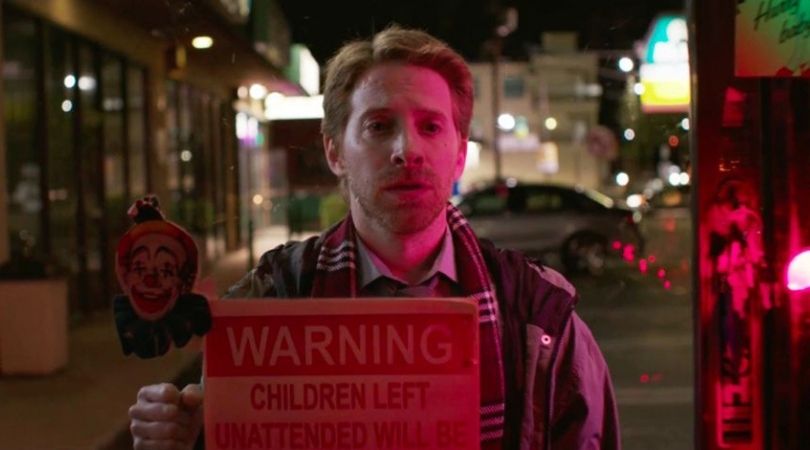 Holidays is an anthology composed of eight short films that are set on, around, or influenced by, you guessed it: holidays. St. Patrick's Day, Valentine's Day, Easter, Mother's Day, Father's Day, Halloween, New Year's Eve, and of course Christmas are all featured in the 1-hour and 45-minute film. While every one of the shorts is amazing "Christmas," directed and written by Scott Stewart and starring Seth Green, is a strong contender for the best one. Centered around a VR Christmas present the short explores the ramifications of putting a Christmas before a human life and the fallout from the choice. Holidays is currently streaming on Netflix.
9. P2
Now, this movie had probably flown below many radars and not making many lists, but containment horror is one of my favorite horror settings so P2 had to make my list. Directed by Franck Khalfoun, released in 2007, and starring Wes Bentley as a deranged garage attendant, this American-Canadian horror film is perfect for fans of movies like Hush or Intruders. If you can't tell from the title, the film takes place in a parking garage when a young businesswoman is held against her will on Christmas Eve beneath her office. Her captor is a security guard who has been secretly stalking her for some time. The movie uses music in an extremely creepy way, turning "Blue Christmas" from a holiday song into something I refuse to play during the holidays while driving. Like any good horror movie, it brings the audience's fear to light, and it's still a film I think about when walking to my car at the end of the work day. P2 is available to purchase on most VOD platforms and is streamable on Vudu.
8. Better Watch Out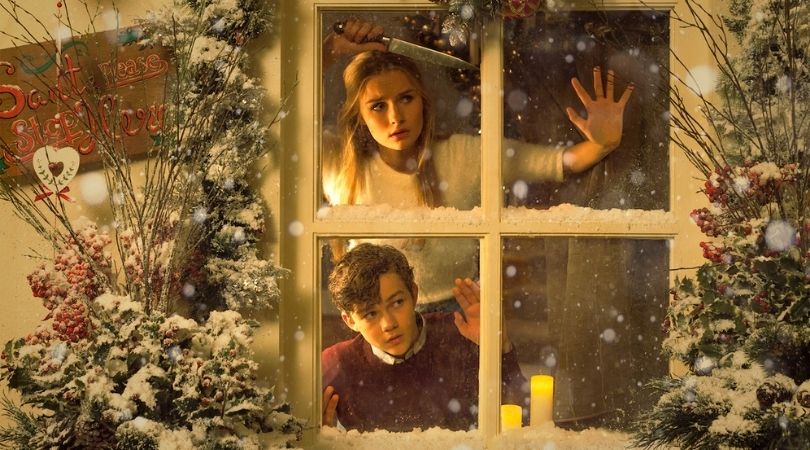 Home invasion horror meets a terrible child and just general creepiness in Better Watch Out. In the middle of suburbia during the holidays, a babysitter must defend a hyperactive twelve-year-old boy from intruders, only to discover it's far from a normal home invasion. Directed by Chris Peckover and written by Zack Kahn, this 2016 film delivers a "Home Alone" kill, a well-executed twist, and just a whole bunch of reasons to never babysit again, and is a must-see. Now, it's more of a horror movie taking place around Christmas vs a real Christmas movie, but it's a great movie to watch this season with all of the references that movie makes to some traditional Christmas classics. Available now on Shudder.
7. Anna and the Apocalypse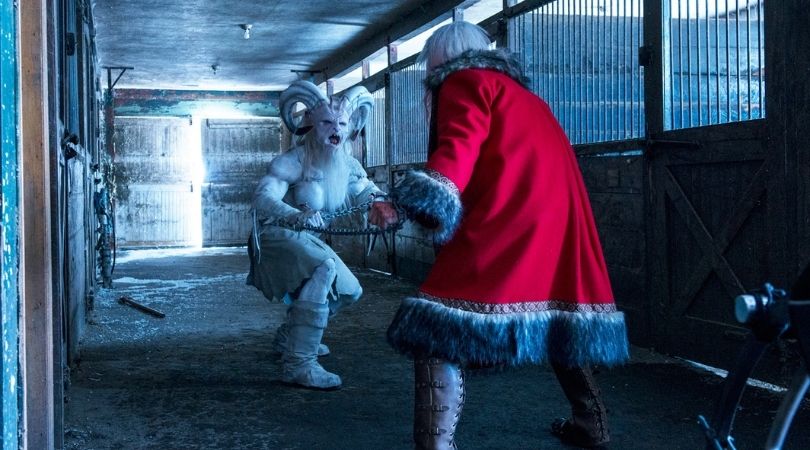 Anna and the Apocalypse is a holiday musical to end all holiday musicals. Directed by John McPhail, when the town of Little Heaven is thrusted into a zombie apocalypse, high schooler Anna and her friends must fight and sing their way through Zombie Hordes and grow closer. This soon to be holiday classic — in this horror fan's opinion — is based on a musical short called Zombie Musical, which won a BAFTA, the film debuted at Fantastic Fest this year and is currently in Drafthouse and select theatres across the United States and will be available in wide release on December 7th. With no spoilers all I can say is that the songs are earworms and candy canes make the best weapons. Available now on Hulu.
6. A Christmas Horror Story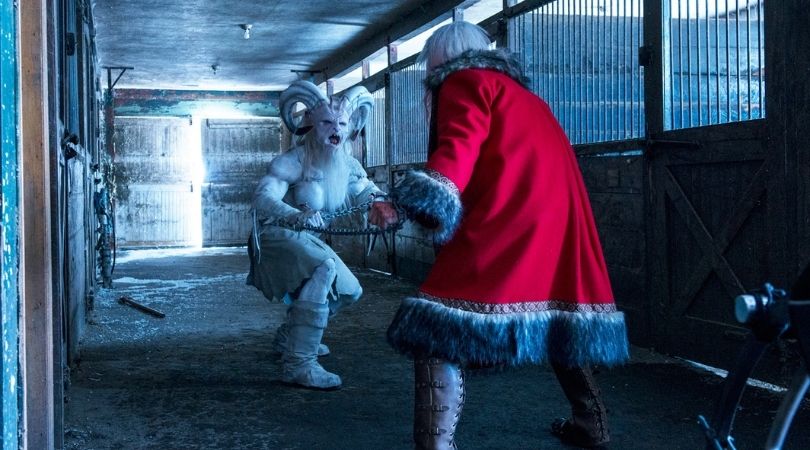 Okay, I'm going to be honest here, this movie is way better than it has any right to be. I went into it with no expectations last Christmas and boy does it deliver. The film is an anthology of sorts that shows the lives of people in the same town weaving into each other while existing in separate narratives. A radio host, a sin-filled family, ghosts, zombie elves, and a mall massacre, this movie deliver in story and execution where it lacks on visual effects. That being said the directors Grant Harvey, Steven Hoban, and Brett Sullivan shot a great holiday horrorfest and writers James Kee, Sarah Larsen, Doug Taylor, and Pascal Trottier make this a must watch this month. A Christmas Horror Story is available on Netflix.
5. Rare Exports: A Christmas Tale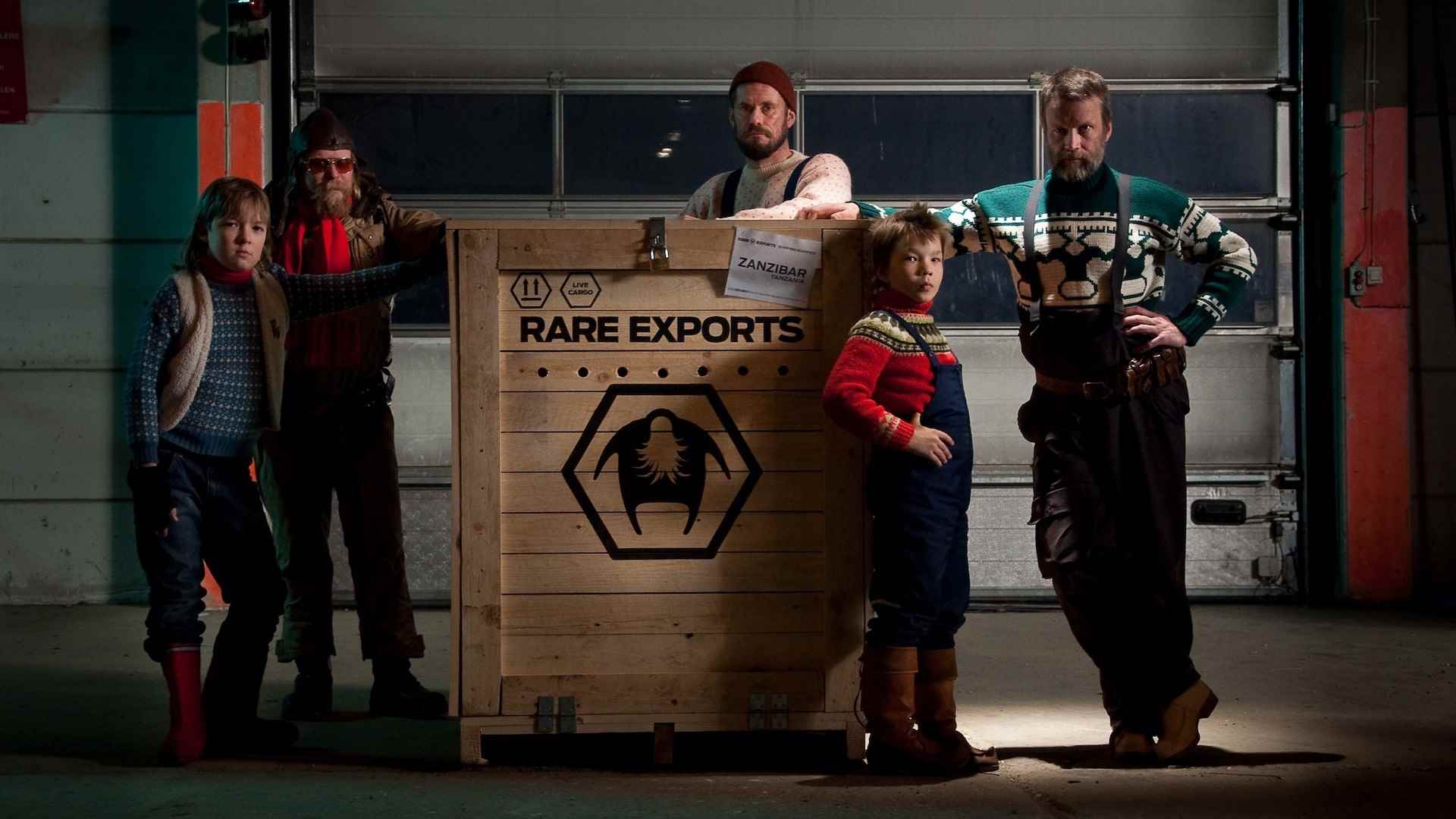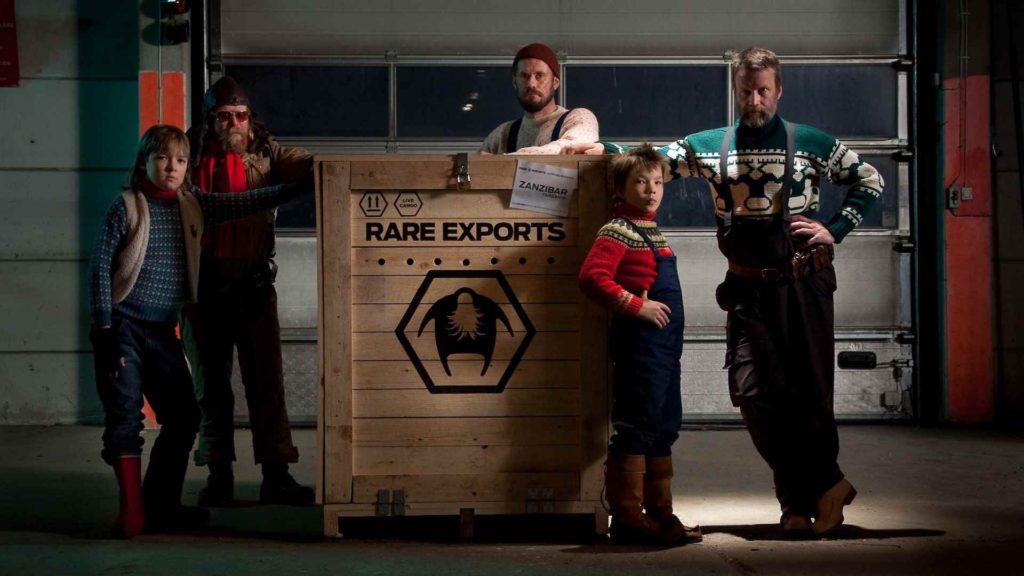 Rare Exports: A Christmas Tale is a 2010 Finnish film written and directed by Jalmari Helander. The movie is a dark fantasy that is centered around people living near the Korvatunturi mountain who end up discovering the secret behind Santa Claus. The film is beautifully shot and pretty disturbing in a dark-comedic-Santa-eating-children-kind-of-way. Rare Exports is a Christmas tale that is filled with lore and unsettling origins and all seen through the eyes of a child. It's a perfect Christmas movie that builds a world that uses Santa myth to build a set of rules to play by but still present a new take on Saint Nick. Available now on Shudder.
4. All the Creatures Were Stirring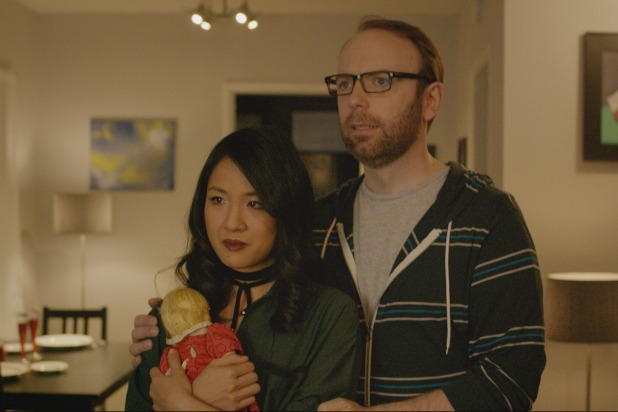 Because anthologies are great and holiday anthologies are better, the new film All the Creatures Were Stirring tells some dark tales for those celebrating Christmas at work, with loved ones, and eve by themselves. Starring Constance Wu (Fresh Off the Boat, Crazy Rich Asians) for one of the vignettes and directed by Rebekah McKendry, David Ian McKendry, I highly recommend checking out this film. Since it's a newer release so I don't want to give any spoilers, but it's well worth your holiday time. Available now on Shudder.
3. Gremlins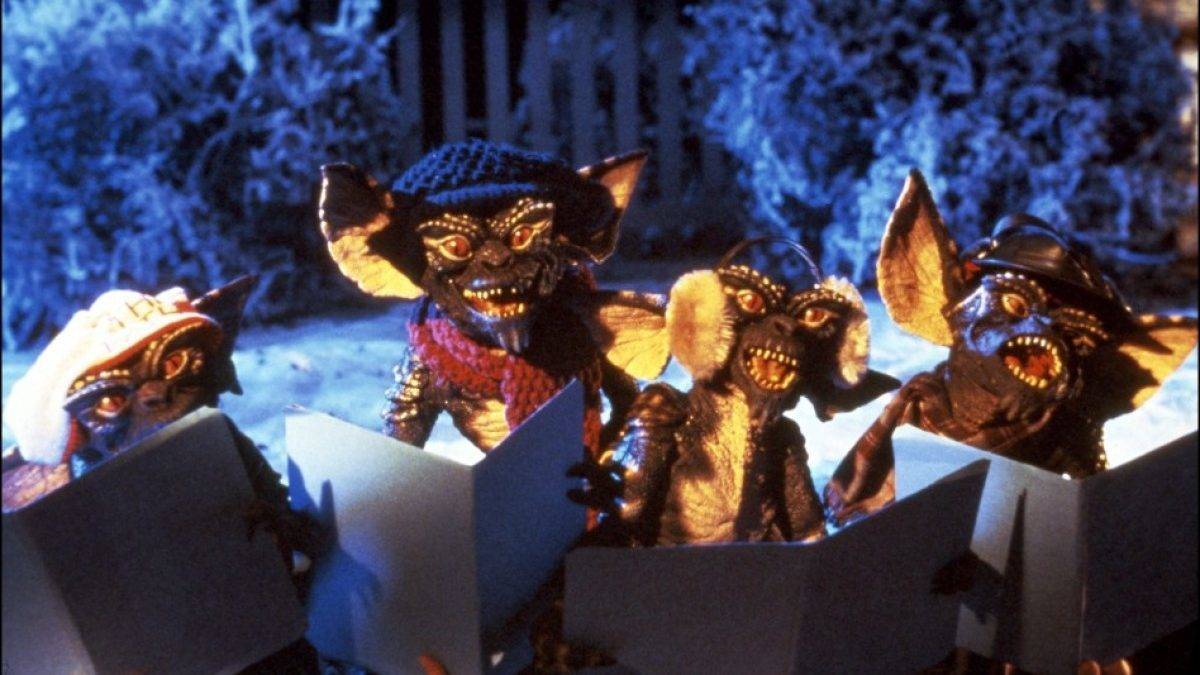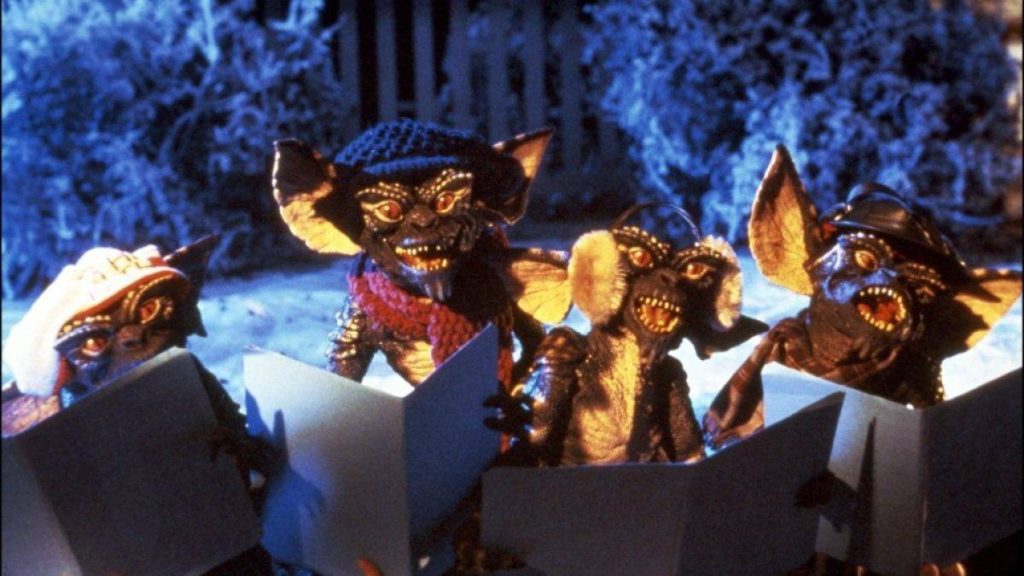 While some movies don't hold up over time, Gremlins is a piece of your childhood that you can sit and enjoy well into adulthood. Horror comedy was shining in the 1980s and this film about a Christmas present gone horribly wrong is a great example of that. When a dad is looking for a gift for his son, he chooses a "mogwai" from a store in Chinatown. When he buys it, he's warned to never expose him to bright light, water, or to feed him after midnight. But when they do just that, a group of Gremlins raise hell across town and results in A+ comedic horror that gets better with age. Even after seeing their havoc, I still want Gizmo of my own. Gremlins is available to stream on Hulu.
2. Black Christmas (1974)
Credited as one of the first slasher movies as we know today, Black Christmas is a classic for establishing a subgenre but also by not playing by the rules that would be developed as the subgenre grew. Originally debuting in 1974, this horror staple has seen its own terrible 2010s remake but yet keeps on trucking as a horror powerhouse. Directed by Bob Clark, when
winter break begins, a sorority house begins to receive anonymous and sexually harassing phone calls. Initially, the sorority sisters in the house egg the caller on, but they stop when he responds threateningly. When someone goes missing and another ends up murdered, the girls know the killer is for sure in the house and more than just a voice on the phone. Thus, the trope of the call coming from in the house is born. Black Christmas is currently available on Showtime with a subscription, but do not watch the remake without copious amounts of eggnog. Available now, on Shudder.
Directed by Michael Dougherty, the same director of my favorite Halloween movie Trick r' Treat, this holiday horror from 2015 is perfect for audiences of all Christmas cheer levels. By exploring what happens when a truly awful family faces the consequences of losing the Christmas spirit it will reach people who truly love the holiday and embody that joy. And with one of the best opening scenes in a movie, a hectic Black Friday door-buster, it reminds people like me who are over the holiday that is more about things than people. And if you're a horror fan you will just love the creative kills and use of practical effects. Not to mention, the twist at the end is something that makes me think on every viewing, and the Krampus design is top-notch. Available for now on Amazon.
---
Honorable Mention
Await Further Instructions is a science fiction horror film released this year. Although I haven't seen it yet, this is high on my must watch horror list before my year in review list and with a Christmas setting, it just may make my holiday rotation! Directed by Johnny Kevorkian, it's Christmas Day and a family wake up to find a black substance surrounding their house. The only communication they have about the situation is on their television screen: 'Stay Indoors and Await Further Instructions'.
If you're like me, this is just a start to your holiday horror and a great way to break up the monotony of Hallmark Christmas princes. So what do you think? Did I miss a scary, spooky, or gory Christmas favorite of yours? Let us know in the comments.