Reading Time:
4
minutes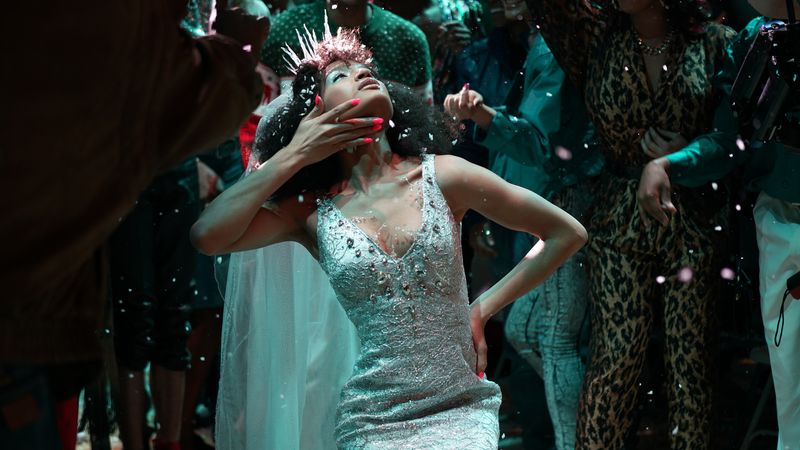 No matter where you are, the fight for trans rights is on the news. From awful bathroom bills to the legalization to change your gender in your ID card (congrats Chile). In addition, I am sure everyone heard about Scarlett Johansson taking the role of a trans man, and later on dropping the role amid the backlash. In media, the idea of representation has been front and center the last few years. It is an important issue for minorities in countries like the United State. Hashtags like #OscarsSoWhite and #AsianAugust look to draw attention to the lack of diversity in the award galas and to raise awareness of new projects who have diverse casts.
But we need to talk about good representation, this means not only having a minority character in your movie/show but also not relying on negative tropes to tell their story (if you tell one at all). Diversity should be in front of and behind the camera, that way the stories you tell are authentic and resonate with people. Good representation not only asked that minorities be portrayed as good characters but portrayed as complex people.
Black Panther and Crazy Rich Asians both showcase prominent (if not a completely) diverse cast, not only showing a cast made up entirely of a racial or ethnic group but also showing complex characters while breaking ground in the box office and amongst the audiences and critics.
But what are our trans brothers and sisters? Why do we have Matt Bomer, Jared Leto, and Eddie Redmayne as trans women? Shows like Sense8, Elementary, and Transparent, have had trans women roles played by actual trans women (sadly Transparent also featured a cis man as a Trans woman who was later outed as a sexual harasser). The Chilean film A Fantastic Woman broke barriers and made change possible in Chile. But overall, shows and movies featuring trans actors and trans characters seem few and far between.
And then came Pose.
Pose was created by Ryan Murphy, Brad Falchuk, and Steve Canals, the FX show has the biggest number of trans actors on a narrative television series. Also, Janet Mock directed and wrote the sixth episode of the first season, making her the first trans woman of color to do both.
The show is set in New York of 1987, in the midst of the AIDS crisis. Pose follows the story of a group of characters, mostly from the LGBT community of color. Thanks to this characters we delve into the Ballroom culture: the music, the glamour, the rivalry and most of all, what it means to the people who are part of it.
Blanca, as played by Mj Rodriguez, is a woman who starts the show discovering she is HIV positive. This particular factor is what pushes most of the show forward. She decides to create her own house and leaves the House of Abundance which she had been a part of for the last few years under the care of Electra, a relentless and elegant matriarch as played by Dominique Jackson.
It is thanks to Blanca that we discover what is at the core of a House: A Mother; A person who cares loves and pushes her "children" to do and be better. As the heart of a family, Blanca creates a loving home and accepting home to people who have been shunned by society and their own families.
Firstly, we have Damon, a young African American gay man as played by Ryan Jamaal Swain, we get to experience a whole new world. Damon is aggressively thrown out of his home by an enraged father and mother who do not support or accept who he is: a gay kid who wishes to be a professional ballet dancer. The young dancer ends up dancing at the park in exchange for a few coins when Blanca finds him. Having lost much of the hope he possesses, Damon decides to move in with Blanca to her house, thus discovering the grand world of ballroom culture.
Then there is Angel, a young woman who is looking for love while being a sex worker as played by Indya Moore. We get to know more about Angel when she meets Stan, a young white banker who isn't sure what he wants in life. We will see sparks between them, but as Angel's emotions are clear, Stan will have to make choices he doesn't feel prepared to make. Angel, and well as Damon, are looking for both a family to call their own and a place in the world.
We also we see another side of the AIDS crisis. Who can forget watching Tom Hanks in Philadelphia? But that was the plight of a white military man. Where are the stories of people of color? Even amidst the horrific crisis, the Ballroom culture brought to light, color, and beauty to an otherwise bland world.
The show's ballroom culture and characters seem authentic, in part because of consulting producer Jenny Livingston, the director of Paris is Burning, the critically acclaimed documentary showcasing the Ballroom culture in New York.
Pose is opening a new door for representation in the media. It puts front and center the stories of trans women of color played by trans women of color. It shows the world that there is trans talent and that their stories are worth telling to a wider audience. There are stories that need to be told, yes, but they need to be told by the actors who are right for the job. With trans stories, trans actors are the right ones for the job.
Overall, good representation is telling diverse stories starred by diverse casts both in front of and behind the camera. Good representation needs to showcase complex characters as well as characters who are good, bad, and everything in between. Luckily, in Pose, we have it. All the characters are different and complex, with their hopes and struggles. Their stories are valid and interesting. We worry for them and want them to succeed. Pose is telling a story that's beautiful, real, raw, and definitely worth telling.
I'm just a graphic designer who wants to be a propmaker who enjoys too much writing and analyzing movies and such. Been writing about the geeky media since 2014 on my spanish co-owned blog El Dinosaurio Paradójico, having in mind subjects like representation and storyline.