As a genre, horror has weaved some of the largest franchises and narratives around female characters. The trope of the final girl is one that exists because of the choice to have a female protagonist take-on and win against a monster. Our stories have been at the center of horror but they are more often than not told by men. As of 2016, women only make up 12% of horror directors, while female protagonists are more likely to appear in horror than any other genre.
February is Women in Horror Month, a way to appreciate and celebrate the women in the genre doing work in front of and behind the camera. Although a lot of horror relies on tropes to tell women's stories, some male directors get it right and strive to create depth in their characters and move beyond tropey final girls and move more towards accomplished survivors or villains. And when the camera and script are in the hands of women, the stories sit with us long after we leave the theatre. I have included movies that represent women in different and substantial stories, but I have also included movies directed by women.
1. The Descent
Released in 2005, The Descent continually makes lists ranking the top horror movies of the 21st Century. Directed by Neill Marshall, it is focused on a group of experience cavers made up of six women. The expedition goes horribly wrong, as the explorers become trapped and ultimately pursued by a strange breed of predators and have to trust or fight each other as well as the creatures. This movie has been explained as redefining what it means to be a woman in horror, it pushes against the tropes of virginity, maternity, and promiscuity that the genre leans on and gives us characters reacting to their environment and each other. The women are physically capable, quick-thinking, and their interpersonal dynamics make for tension far beyond running for their lives. As one of the best horror movies of the 21st century it's one of top horror movies of all time.
It's available to stream through the Showtime add-on for Hulu.
2. The Invitation
The Invitation was released in 2015 and is directed by Karyn Kusama, one of my favorite horror directors. The movie focuses on a man invited to a dinner party thrown by his ex-wife after the trauma of losing their child. He slowly realizes that his ex's new husband has sinister intentions. I won't go beyond this synopsis because the reveals and tension in this movie evoke a true uncomfortableness in the viewer that I treasure in my horror.
It's available to stream on Netflix.
3. American Psycho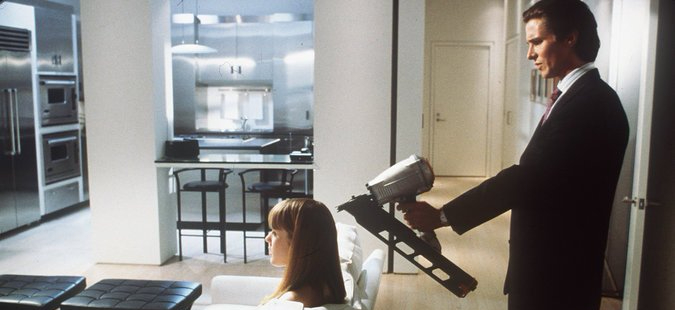 Patrick Bateman. The most recognizable sociopath in all of horror, the hyper-masculine and narcissistic serial killer was adapted from the book of the same name (written by Bret Easton Ellis) by Mary Harron, director, and co-screenwriter with Guinevere Turner. It was thought the story was unadaptable, focusing on investment banker Patrick Bateman's hidden alternate psychopathic as he delves deeper into his violent, hedonistic fantasies. Even more shocking to some, was Harron's willingness to adapt a book which was continually derided for containing overt misogyny. But she did and brought him to the screen with depth and depravity that shakes the audience and has left a lasting impression on the horror community. In many ways, the best way to see Bateman's misogyny and violence is through the lens of a woman.
It is available to watch with a Cinemax subscription or through any VOD service like Amazon.
4. The Craft
From 1996 and directed by Andrew Fleming, The Craft has an extremely special place in my heart and childhood. It's a simple premise: A newcomer to a Catholic prep high school falls in with a trio of outcast teenage girls who practice witchcraft and they all soon conjure up various spells and curses against those who even slightly anger them. Focused on outcasts the film handles on what could be considered nontraditional women striving to achieve traditional standards of popularity: money, popularity, beauty. But rewatching it as an adult, the girl's motives aren't frivolous: one is in an abusive household, one is being subjected to racist taunting by bullies, and the other is branded a monster because of her extensive scars. The movie has layers that warrant a rewatch as an adult — you can check out my blog on it here.
It's available for stream on Netflix.
5. The Babadook
Ranked #10 on Rotten Tomatoes list of top 100 horror movies, Jennifer Kent's The Babadook, released in 2014, is a creative masterpiece. Partially crowdfunded, the movie follows a widowed mother and her son plagued by the violent death of her husband. She battles with her son's fear of a monster lurking in the house but soon discovers a sinister presence all around her. This Australian film is one that hits all the horror boxes and brings the audience a strong analysis of grief, trauma, motherhood, and survival. It's a must-watch.
Available to stream on Netflix.
6. Ginger Snaps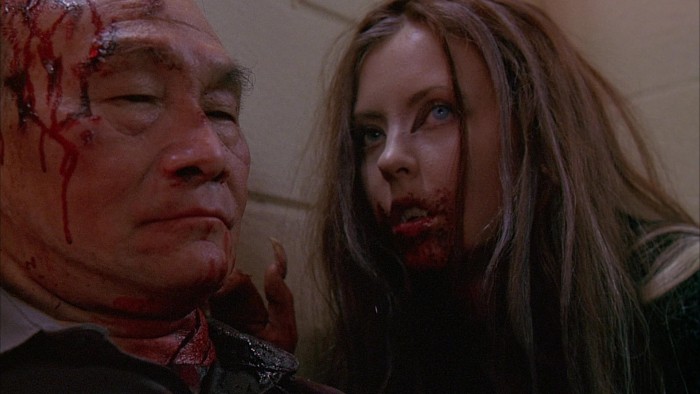 Directed by John Fawcett and released in 2000, Ginger Snaps is easily my favorite coming of age tale. In it, two death-obsessed sisters, outcasts in their suburban neighborhood, must deal with the tragic consequences when one of them is bitten by a deadly werewolf. Horror has long been focused on the teenage adolescence and in this movie the filmmaker uses Ginger's transformation into a werewolf to bring the thematic transition into womanhood front and center. After getting her first period she is bitten and find a new aggressive and confident power in herself. But it's the sisters' relationship that brings depth to the movie as it fractures and changes. But be warned, strong body horror is the key to telling this story from transformation and kills, it doesn't let up.
Available to stream through a VOD service like Amazon.
7. Raw
Cannibalism is peak body horror and Raw doesn't disappoint. Released last year in 2017, it was on of my top picks for best of the year. Written and directed by Julia Doucournau, it's a French film that follows a young vegetarian in her first year of vet school. As she undergoes a carnivorous hazing ritual, an unbidden taste for meat begins to grow in her. The reveal in this movie is one that's beyond memorable and still I wish I could include without spoiling anything. The film explores sexuality and change in the college environment only this experimentation is dangerous.
It's available to stream on Netflix.
8. You're Next
Mumble horror is kinda my thing, and mumble-gore horror will always be up my alley. In recent years we've seen a focus on survival/containment horror. In You're Next, directed by Adam Wingard and released in 2011, the Davison family comes under attack during their wedding anniversary getaway, the gang of mysterious killers soon learns that one of the victims harbors a secret talent for fighting back. That victim, Erin Harson, turns into a fighter that aims to win and not just escape. The trapped in a house storyline turns and definitely highlights her strengths. As a final girl, Erin solidifies her place as one of the leading women in horror.

It's available on VOD like Amazon
9. Capture Kill Release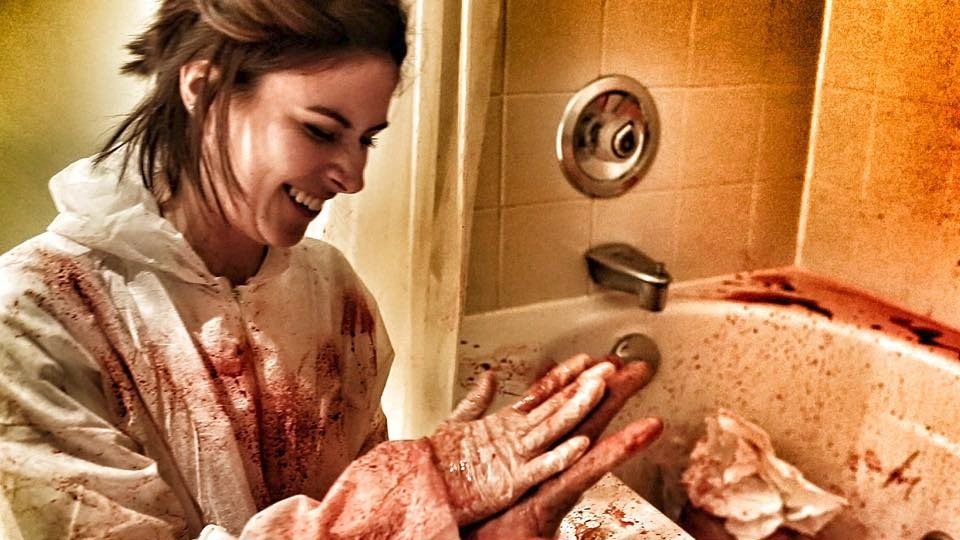 Found-footage is usually a giant hit or a terrible miss, but Capture Kill Release is a direct hit. Directed by Nick McAnulty and Brian Allan Stewart, this 2017 film follows a couple who plots to murder a random stranger just for the thrill of it but we soon realize one of them is more into than the other. It may be a spoiler but the reason this is on the list is because it showcases a woman as a psychopath that gives Patrick Bateman a run for his money. This is a side of women in horror is something that we rarely see. Often, female killers are often a succubus-type, possessed, or being manipulated by a man. Here, the directors push the tropes away and give us a true villain who kills for herself.

It's available to stream on Hulu.
10. Tragedy Girls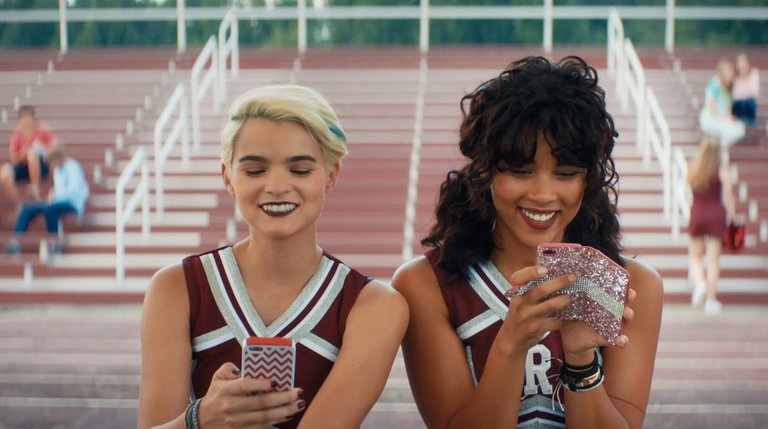 Serial killing in the social media age. Released last year, Tragedy Girls, directed by Tyler MacIntyre is a hell of a ride. As someone obsessed with true crime and active on Twitter, this movie is a hit. It's campy and light and gore-filled. The two would-be killers aren't being groomed as victims, instead, they're desperate to make it as big as Bundy. In my opinion, the way the girls both embody teenage-girl tropes and twist them at the same time makes Tragedy Girls essential viewing for the social media age. Not to mention the cast is diverse in a way most horror movies rarely are.
It's available to stream on Hulu.
11. Pet Sematary
A Stephen King classic, and one of four movie adaptations of his work to be directed by a woman (there are 60+ film adaptations). Released in 1989, the movie remains the highest-grossing horror movie directed by a woman to date. This is a personal creepy favorite of mine that may not hold up when it comes to visuals, but it's a nostalgic trip that should be taken every once in a while (or in my case every October). The movie focuses on a family's home in Maine and the terrible secret that holds the power of life after death. When tragedy strikes, the threat of that power soon becomes undeniable.
It's available to stream on Netflix.
12. XX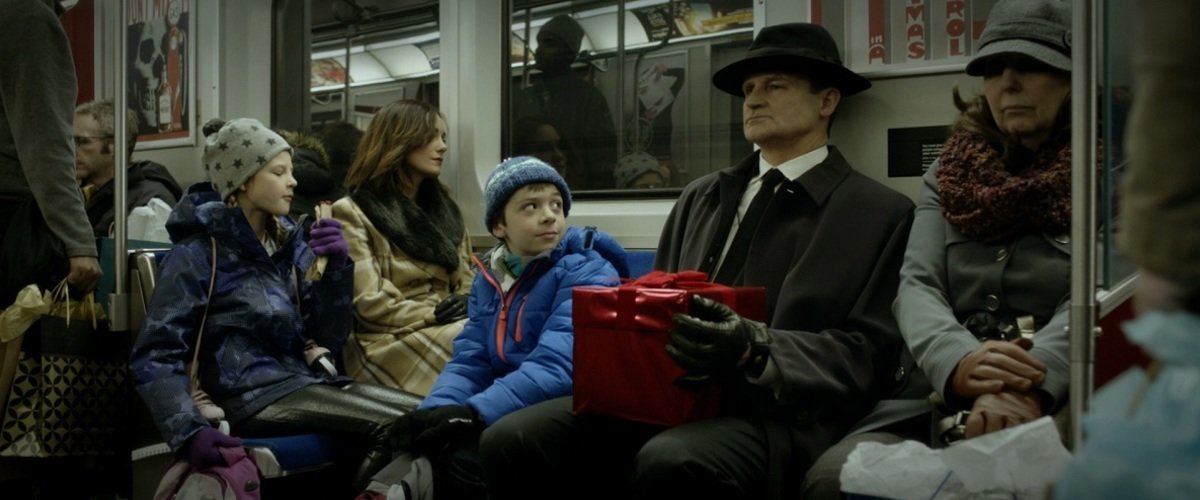 The best way to celebrate horror is with an anthology and the best way to celebrate women in horror is with XX. Released in 2017, this anthology consists of 4 short films directed by and centered around women. Roxanne Benjamin, Karyn Kusama, St. Vincent, and Jovanka Vuckovic scare, delight, and move the audience with their various stories. Different tones, subjects, and styles make it a must-watch.
It's available to stream on Netflix.
Honorable mentions to watch during Women in Horror Month: Jennifer's Body (2009), American Mary (2012), Alien (1979), Scream (Franchise 1993, 1997, 2000).
---
Do you have a favorite movie that celebrates women in horror? Let me know in the comments or tweet at me @OhMyMithrandir with the hashtag: #WomenInHorrorMonth